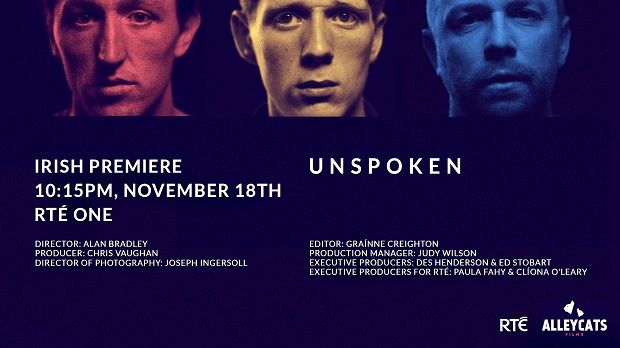 TV viewers in Boyle are eagerly awaiting the broadcast on Thursday night of 'Unspoken', a documentary which has been edited by local lady Grainne Creighton.
Grainne, who is daughter of well known Boyle publicans Eddie and Sylvia Creighton, works as a film editor in London.
She previously edited the popular documentary 'Sean' which explored the life of the legendary Seán Boylan, one of the most respected football managers in GAA history. The film was the most watched documentary on television during the month it aired and trended number one across Irish Twitter.
Unspoken is a landmark documentary giving voice to the untold crisis of eating disorders in Irish men and highlights the public system currently failing them.
For the first time on Irish television, three men, Cormac, Eoin, and Daniel, bravely speak out to share their deeply personal and troubling experiences with this, most fatal, mental health condition. 
The documentary includes the following contributors: Cormac Ryan (former Dublin minor hurler), Daniel O'Boyle, Eoin Kernan, Dr. Michelle Clifford (Clinical Lead for HSE National Clinical Programme for Eating Disorders) and Dr. Kielty Oberlin (Eating Disorder Specialist)
Powerful, urgent, and searingly honest, Unspoken dispels commonly held misconceptions and challenges stereotypes to provide a space for a broader, deeper understanding of this most misunderstood condition. It explores the impact of modern masculinity in Ireland and gives voice to those who have previously been left unheard. 
Unspoken goes to air on RTE1 at 10.15pm on Thursday November 18th.