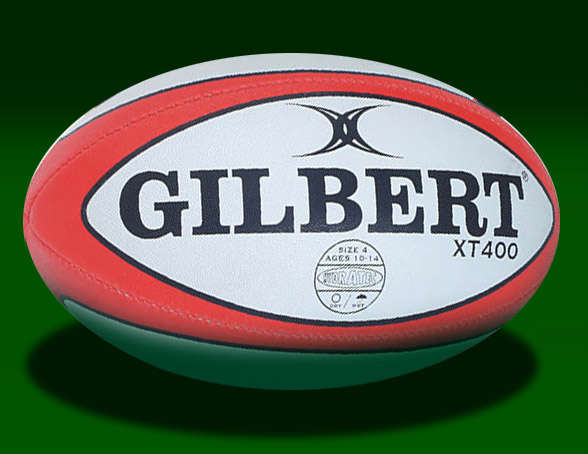 Tag Rugby
Tag Rugby will be starting up again during the summer and more information can be found at www.carrickrugbyclub.ie/1/news in the coming weeks.
IRFU Rugby Summer Camp
This year's IRFU Connacht Rugby Summer Camp will be held in our home ground at Keenaghan, Carrick on Shannon on the 13th to 17th of July 2015.  More information will be available on our club website, www.carrickrugbyclub.ie/1 and also on the Connacht Rugby website soon.
Senior Men's team
If you are interested in joining Carrick on Shannon Senior Men's Team can contact the Men's Captain; Colm McWeeney on 087 6036566 for further details.
Canterbury Warriors Women's Team
To be part of this winning team, why not train with the girls and see if you like the way they play rugby. For more information, please call Aoife 087 4101155.
CRFC Youths (12yrs to 17yrs)
Carrick youths have a few Cup, Plate and challenge games left in the next few weeks to see out the season.  At all the age levels it has been a challenging season but also a productive one.  While still at the teething stages, the CRFC Youth section is developing and growing and improving, year on year.  We look forward to our players changing codes for the summer and taking a break from rugby but we will look forward to seeing them all, and more, next season where we will continue our work in progress!
To be part of these; hard working, character building, mind blowing, carpe dieming, team building squads, please contact; Aidan on 086 3867960 or email;[email protected].
CRFC Minis (6yrs to 11yrs/Boys & Girls)
Carrick Mixed Under 12's v Westmanstown RFC
During the mid-term break, Westmanstown mixed Under 12s (mostly under 12's with some under 11's and under 13's) were on tour to South Leitrim and looked us up for a challenge game while they were in the area.  On Wednesday the 8th of April, Carrick Mixed Under 12's played visiting side Westmanstown on a glorious sunny day. With plenty of parental support, Carrick kicked off the first 15 minute quarter with great gusto and made their mark early in the game.  With a buinch of players who hadn't all trained together previously, they gelled well and played great attacking rugby.  Any opposition given to them was swiftly dealt with and Carrick held the upper hand in the first three quarters.
In the final quarter, Westmanstown settled into the game and on a few occasions, found the smallest of weak links in the predominately strong back row.  At the final whistle, Carrick held their nerve and managed to hold back the advancing Westmanstown side.
A big thank you must go to Westmanstwon RFC for their truly excellent rugby attitude and for the presentation they made to team Captain, Rían Moffitt.
Team: Oliver & Patrick Charles, Josh O'Brien, Tommy Taylor, Andrew Reagan, Éoghan Matthews, Michael Farrell, Mark Lenehan, Leon O'Brien, Charles McDermott, Andrew McKenna, Óisin Curley, Eddie Coyle. 
Thanks also to Seán and Damien for refereeing and Sean Nee for being side line match official.
Carrick Mini's Season Finalé: Carrick RFC Mini Blitz at Lansdowne RFC
Last Sunday, 12th of April, 2015, the final day of the mid-term break saw Carrick RFC Minis travel to Lansdowne RFC, in the shadow of Aviva Stadium.  With an early start for everybody, families travelled en mass and arrived in good time at one of the oldest rugby clubs in Ireland. 
After the teams were divided into their respective groups, the play soon got under way at full tilt.  First off the blocks were the under 8s and 9s, coached by Coaches: Owen Gibney, Trevor Graham, Ronan Mooney and Dermot O'Connell.  Both teams played fantastic rugby, possibly their best rugby yet and came away winners at all their games.  In the meantime, Carrick Under 10's had to take a short trip up the road to Irish town and got down to business there.  This squad was coached by Coaches Cathal McAuley and Paul Noone.  Again, the Carrick side took no prisoners at Ringsend and returned back to the club to watch the final game of the day.
After the junior teams had left the field, Carrick Under 12's and Under 11's, played a 45 minute game against Lansdowne RFC Under 12's.  This was also probably the best game of rugby the two teams had all season.  After having a terrible game in November when Lansdowne visited Carrick RFC and our small squad of under 12s and under 11's were well beaten by a large visiting side, this time Carrick Under 12's were on fire and played magnificently.  With most of the players having played Westmanstown earlier in the week, this stood to their advantage against Lansdowne and Coach Liam Farrell, couldn't have asked anymore from his squad.
The Carrick trip to Lansdowne ended refreshments for everybody and also with a presentation by Lansdowne's Minis/Youth Coordinator Owen Lydon to Carrick's Minis/Youth Coordinator Aidan Lenehan and a promise that both sides will be back again to visit each othe