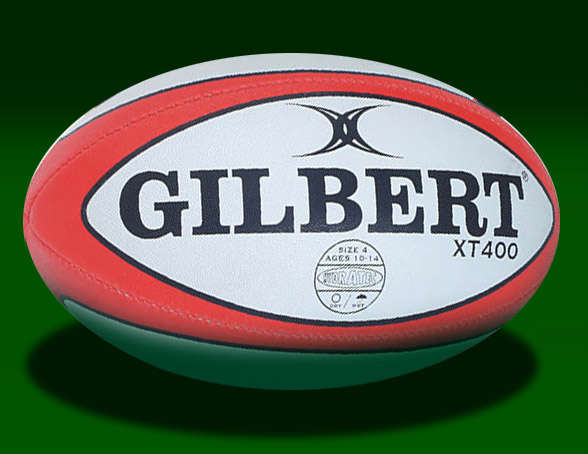 Did you know?
In a very recent study, titled 'The Children's Sport Participation and Physical Activity Study (CSPPA Study)', carried out by The Irish Sports Council in conjunction with DCU, UL & UCC, after extensive studies carried out on 10-18 year olds, their final and only one recommendation was; 'To increase participation'.  The full report can be found at: www4.dcu.ie/shhp/downloads/CSPPA.pdf.
Hat tip to all Carrick RFC rugby players, parents, coaches and volunteers who, through their involvement in the club and in their own small way, improve our children's health and at the same time their enjoyment, interest in sport and future fitness.
Did you also know?
That Carrick RFC's current fundraising initiative, is our on-line Sports Prediction Quiz, available at; http://www.carrickrugbyclub.ie/1/sports-prediction-quiz/  This quiz is made up of 26 questions, where the entrant has to predict the future winners for various sporting events over the next 10 months, ranging from Tennis, Hurling, Rugby and Soccer to name but a few.  The quiz can be completed by experienced and inexperienced sports people as the quiz has a multiple choice part to it but it also has the option of selecting your own answer.  The other great aspect to this quiz is the winning prize of €1,000 and two runner-up prizes.  The cost is €10 per entry and all the cash raised goes directly to pay the winners of the quiz and the remainder to support Carrick on Shannon RFC develop their new Club grounds and facilities.  Carrick on Shannon is a not-for-profit club and run entirely by supporters and rugby lunatics!
Senior Men's team
Carrick's Senior Men's team have their next Connacht League game at home to Oughterard RFC at on Sunday 25/01/2015, KO 2:30pm.  All new players are welcome and anybody interested in joining Carrick on Shannon Senior Men's Team can contact the Men's Captain; Colm McWeeney on 087 6036566 for further details.
Canterbury Warriors Women's Team
The Canterbury Warriors next Leinster League Div 1 game will be against Tullow RFC on Sunday 18/01/2015 in Tullow.  To be part of this winning team, why not train with the girls and see if you like the way they play rugby. For more information, please call Aoife 087 4101155.
CRFC Youths (12yrs to 17yrs)
CRFC Under 16s
This squad of dedicated players will have a home game against Loughrea next Sunday, 18/01/2015.  KO at 12pm.
It's still not too late to get in touch to learn rugby and become part of this growing squad.  New players will be especially welcome and will benefit from the skills they will learn and the comradery of these tough 14 and 15 year olds.
 CRFC Under 14s
Match Report.
Carrick Under 14's took on Corrib (from Headford, Co. Galway) on Sunday last at our home pitch at Castlecara.  This was a game between two teams that were side by side in the league table and so it transpired on the pitch.  This was a battle from the start with Carrick playing into the elements in the first half and they only trailed by 3 -0 at the break.
The second half saw Corrib come out all guns blazing putting pressure on a resolute Carrick defence, time and again they came at the Carrick lads but were held out.  The pressure told eventually and Corrib breached the Carrick line and added the conversion.  Carrick went down field and ended up shoe lengths from the Corrib line on a few occasions but penalties cost them yards and Corrib made the most of that.  Carrick still came back right up to the last few minutes and never gave up but in all their efforts.  Attacking it left them prone to a counter attack and that is what happened and Corrib sneaked a try in the corner literally on the whistle.  15 -0 was a harsh result for this Carrick squad who worked tirelessly from first whistle to last.
Carrick have had a couple of disappointing results in the last few games but it is testament to this magnificent bunch of talented and hard working group of players how they keep working week after week and brighter days are ahead.  Next game is next Sunday at home v Claremorris, t.b.c.
Squad: 1 James Óg McGuire. 2 Matthew Early. 3 Ashley Mezey. 4 Kevin Brady. 5 David O' Connell. 6 Cathal Gormley. 7 Brian King. 8 James McGuire. 9 Adam Reynolds. 10 Paul Woods. 11 Ruairi King. 12 Sean Lenehan. 13 Tom McKeon. 14 Eoghan Farrell . 15 Danny Smith. 16 Turlough Moore. 17 Liam Phealen. 18 Liam Taylor. 19 Alan Crowe. 20 Jack Aldridge.
Referee: Dave Leyden. (Connacht Branch).
 Carrick Under 13s
Carrick Under 13's and Under 12's will be contacted by text by Coach Bryan Kelly & Coach Aidan Lenehan in relation to their next training session.
When Youth, League or Challenge games aren't being played, training continues for Under 14s & Under 16s CRFC Youths every Sunday at 10:30am at Keenaghan, Castlecarra Road, Carrick on Shannon.  To be part of these winning squads, please contact: call or text, Aidan on 086 3867960 or email; [email protected].
CRFC Minis (6yrs to 11yrs/Boys & Girls)
 Unfortunately, last Saturday our away Blitz to Cavan RFC had to be cancelled due to excess rain water on Cavan's pitches.  Despite the stormy night and freezing, windy morning, training for Carrick Minis continued as normal.  With a great turnout, it was definitely, character building stuff!! 
Well done to the majority of parents who took the advice of the Carrick Coaches and wrapped up our players as requested.  Despite the advice given, there were still some poor mites frozen like Olaf on the pitch.  Again, we ask all parents to tog out our players in; vests, thermals, base layers, under armour, tracksuits, t-shirts, hoodies, jerseys, anything that will keep our players from freezing up.  Players can remove layers as they warm up and put them back on when they get cold.  Tip; make sure you label your child's name on their gear.  With the amount of unmarked clothing left behind, we've already started our collection for Clobber 4 Club!! (Which will be held in March again!). Lost clothing can be collected at most training sessions.  Contact Aidan or Maeve if your child has lost any clothing.  We probably have it. 
Training resumes next weekend in preparation for our Home Blitz against Creggs the following weekend.  Further details to follow.
If you would like your child to be part of a great team and a great club.  To be active, become tough and disciplined and hopefully have fun, whilst learning how to play a popular, universal sport, then please call or text Aidan on 086 3867960 or you can email: [email protected].  For loads more info, please check out: www.carrickrugbyclub.ie/1 or follow us on Facebook and/or Twitter.
  CRFC Training Grounds
Training for each section in the club is at our new grounds at Keenaghan, Castlecara Road, Carrick on Shannon.  For directions, please see; http://www.carrickrugbyclub.ie/1/find-us for more info.
CRFC Calendar of Fixtures & Events
For the benefit of all our players, supporters and parents, Carrick on Shannon RFC now has an up-to-date, interactive Calendar for each section/team within the club.  This calendar lists all the League games, friendly matches and Mini Blitzes, both home and away and for every section within the club.  This is an excellent tool for everybody, both in and outside of the club to use. Please check out: www.carrickrugbyclub.ie/1/Calendar/ for more info