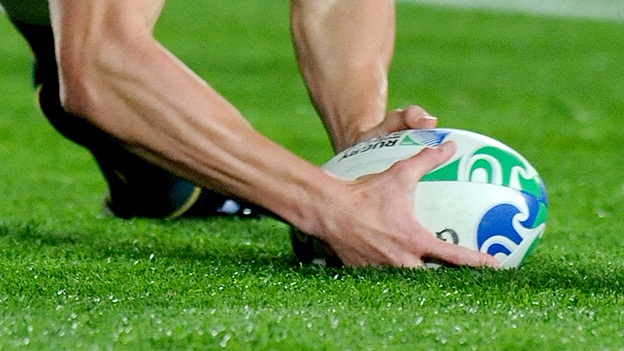 Carrick Mini rugby continued on Saturday 19/09/2015 at our new training grounds at Keenaghan, Carrick on Shannon at 10:30 am.  Numbers continue to grow and there was great turnout on a overcast morning.
New players, aged 7 or older, or 11 and younger on the 1/1/2016, are always welcome to join us and they can try it out for free, in September.  Rugby is a great way to keep fit over the winter months and a great way to make new friends and be part of a team of great rugby players.
Mini Rugby is not as tough as you might think and is a fun sport enjoyed by millions or people, young and old, around the world.  We really can't emphasise it enough but new players at all age levels are always welcome.  Parents of new mini players can text, call or email Aidan at 086 3867960/[email protected] for more information.
Youths Rugby
Youth's rugby training continued on this wet Sunday morning 20/09/15 at CRFC rugby grounds on the Castlecarra road. The number of players returning and new starts augers well for the new season and will ensure the clubs competitiveness at U13, U14, U15 and U16.
Training takes place each Sunday between 10.30 and 12.00 with new player's whether beginners or experienced are welcome in all age groups.
World Cup Rugby & Carrick Cineplex
Carrick RFC are delighted to be the beneficiaries of Carrick Cineplex's screening of the Ireland qualifying games in the Rugby World Cup.
Carrick Cineplex are proud sponsors of Carrick RFC and the screening of the games is open to all the public to come and watch Ireland in a venue with great atmosphere and excitement.
This is a family event and the cost of entry is €4 each or €15 for a family of 4 or more.  All funds raised will go towards much needed funding to help develop Carrick RFC's new grounds.  Below is the list of Ireland games that will be screened at Carrick Cineplex and we recommend that viewers get there early to get a good seat!
Sun 27/9/15 @ 16:45 hrs – Irl v Romania
Sun 04/10/15 @ 16:45 hrs – Irl v Italy
Sun 11/10/15 @ 16:45 hrs – Irl V France
Ladies Rugby
Training for the Ladies team takes place each Thursday evening starting at 7.30 PM.
Rugby is a great way to keep fit and make new friends in a team environment.
New players are always welcome irrespective of experience.
Upcoming fixtures
Carrick RFC U14 team will play Sligo RFC U14 on the weekend of September 26th 2015. Start time to be confirmed later.
Fashion Show
A date for your diary. Thursday October 1st @8pm is an evening not to be missed as Carrick on Shannon RFC in conjunction with the Bush hotel are hosting a fundraising fashion show extravaganza. Boutiques, designers and shoe shops from around the local area have come together to showcase their latest fashion lines and accessories for the coming season in aid of Carrick on Shannon RFC.
Doors open at the Bush hotel Carrick on Shannon @7.30pm where people will be greeted with some light refreshments. Admission on the night is €10 with tickets available online, at the hotel, in all participating shops and on the night. A raffle draw has been organised for the night with some excellent prizes up for grabs! Prizes will also be given for the best dressed man and woman on the night, which promises to be event full of vibrancy and style to satisfy the senses of every fashion enthusiast.
For further details visit www.carrickrugbyclub.ie