News
Major expansion plans at Drumanilra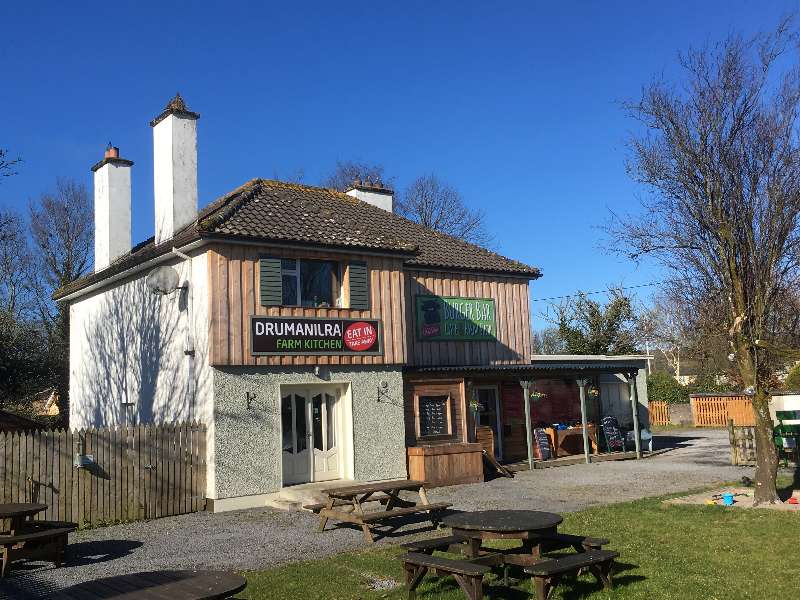 Planning permission will soon be sought for a major expansion at Drumanilra Farm Kitchen in Boyle.
In a recent interview on agriland.ie, Justina Gavin and her husband Liam who own and operate the successful farm shop and restaurant, outlined their plans:
"We hope to redevelop the site in Boyle, eventually taking down the old building and putting up an energy-efficient timber-clad barn-style building housing: a larger restaurant; organic butchery; bakery; deli; and farm shop – perhaps incorporating a smokehouse, nano-brewery and a juicer to process apples from the farm."
The Gavins also have plans for their farm on the shores of Lough Key where they hope to build a boutique lodge-style guest accommodation, with a restaurant serving the farm's produce.
"Also, we would like to develop visitor access to the farm – so that people can see for themselves how our farm works and learn a little bit about the principles of organic farming.
"We feel that Boyle and the surrounding area has so much little-exploited potential in terms of tourism, with lake and mountain activities on the doorstep and wonderful cultural and heritage sites to visit," Justina said in the agriland interview.
"We would love to add agri and food tourism into the mix for the town. Hopefully, we will see exciting things happening in the life of our business and the town of Boyle, over the next 12 to 24 months," said Justina.
You can read the full interview here