News
MBNA to close Carrick Call Centre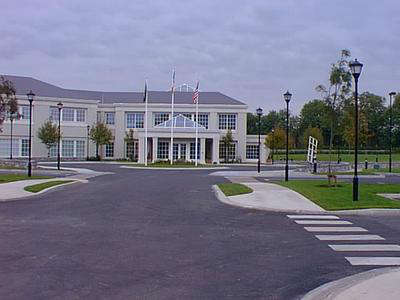 Carrick-on-Shannon has suffered a major jobs blow this afternoon with the news that MBNA is to close their call centre in the town with the loss of 160 full-time jobs.
In a statement released today, MBNA said that they have informed employees of proposal to close its call centre and support operations by the end of November to focus on their UK based operations.
The full statement is as follows: MBNA has today (Thursday, 14 August 2014) informed its employees of proposals to close its call centre and support operation at Carrick-on-Shannon at the end of November 2014 which could lead to the loss of 160 full time roles. This proposal by MBNA follows a comprehensive review of its customer contact centre operations in the UK and Ireland.
"Ian O'Doherty, Chief Executive of MBNA, said "Our business is now UK-focused and serves UK customers, so we are proposing to align our resources to the market in which we operate. Our comprehensive review looked at a number of potential options for our Carrick-on-Shannon operation, including its potential sale to a third party.
"Regrettably, this was not achievable and so we are proposing to close the operation. We are committed to doing everything we can to support our colleagues. We will have a dedicated team available throughout the weeks ahead to offer them a range of practical advice and support".
In a statement issued Thursday evening Minister Bruton said the following:
"My first thoughts are with the workers at MBNA in Carrick on Shannon and their families as they face a difficult and uncertain situation today (Thursday).
The IDA have maintained regular engagement with local management in Carrick on Shannon and with the parent Bank of America company in the US, and has been working with both to promote the strengths of the operation to a broad range of investors. I have spoken with the company and unfortunately, faced with a decline in business, the company have made a commercial decision to close this business and service their entire UK credit card business from their large centre in Chester.
The remaining element of the original MBNA operation in Carrick on Shannon, which was sold to Advent/Apollo in 2012, services the Irish credit card market, is working well and employs 250 staff. This facility remains a crucial lynchpin of the local economy.
All the supports of the State will be made available to the workers affected. I have asked the Enterprise Agencies under my remit to redouble their efforts to drive job creation and utilise the skillsets of the employees to find alternative employment. I have asked Enterprise Ireland to lead a response to the closure to co-ordinate the engagement of all key state and private sector entities to assist the employees to find new employment, up skill and explore opportunities through existing enterprises or new start ups. Agencies will include EI, IDA, the Local Enterprise Office, Department of Social Protection, Solas, Chambers, Department of Education & Skills etc. The following will be organised to assist employees:
· Representatives from the relevant state agencies to be available to employees on-site
· An agency information day will be organised for employees
· Idea generation and start your own business workshops will be held
· EI and IDA will engage with other clients in the sector with regard to potential business expansions
The IDA will continue to highlight the strengths of the Carrick on Shannon site to a broad range of potential investors. I along with IDA and EI will continue to make every effort to increase job creation in this region.
While we have seen much positive news on the jobs front in recent weeks and months, with a welcome significant fall in the numbers unemployed, today's news is a reminder that we must fight continually to remain competitive, to win new investment and jobs and also to maintain the ones we have. Through the Action Plan for Jobs we will intensify our efforts to sustain and ensure continued job growth in the region and throughout the country"
(main story source: Leitrim Observer /pic Irishdigest.ie)