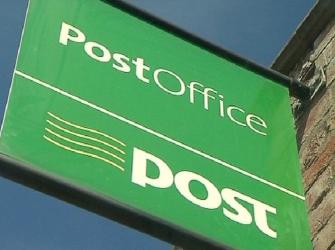 Minister Denis Naughten was among the large attendance at Wednesday night's public meeting in Athleague, held to save the local Post Office.
The attendance heard from local Post Master Neil Connaughton that four jobs will be lost if the Post Office closes.
It was also claimed there would be other business closures as a result of An Post's plans.
According to RTE.ie "Minister Naughten has rejected claims that the reduction in the number of post offices in the west and midlands will lead to the closure of dozens of small businesses and job losses"
The report by Ciaran Mullooly went on " Mr Naughten was told at the meeting that there would be widespread closures of other small business in his constituency as a result."
"The Minister said An Post was not withdrawing contracts and anybody who wished to stay open could do so, while independent reviews could also be sought."
"However, the minister was widely criticised for a failure to support village post offices."
"Mr Naughten told the meeting there was time for post masters to hold further discussions with An Post and have the decision to close their post office reviewed but he said he would not negotiate it in public."
You can read the full RTE.ie report here