News
Money Plus comes to Boyle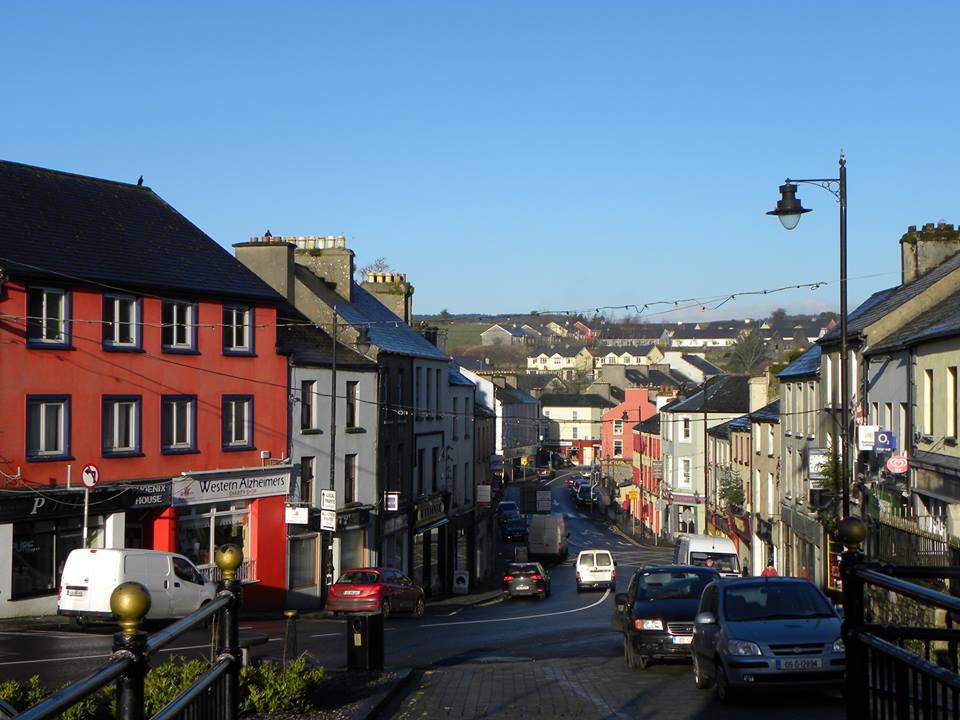 As announced exclusively here on Boyletoday.com in recent days, a new Financial Services business has commenced operation in Boyle – Money Plus.
Origionally located in Ballaghaderreen, the business has moved to Boyle and will be led by ex Bank of Ireland Manager and well known Boyle resident Belinda McCauley.
Money Plus is your new access point to independent impartial financial advice.  Fully approved and regulated by the Central Bank of Ireland, Money Plus will advise on how you can protect and grow your financial assets.  They will assist you with;
* Protecting you, your family and your business in the event of sickness, accident, disability or death.
Assist in negotiating and applying for your Mortgage (Residential, Investor or Commercial).
Provide assistance in restructuring your borrowings (Debt Management and Insolvency)?
Provide independent advice on improving your returns from your deposits and investments.
Protect your income (in the event of your sickness or disablement).
Complete review and independent analysis of your Retirement Fund(s) (pre-retirement).
Full assessment of your Pension Fund (options and analysis) in Retirement (post-retirement). Based in Sligo, Money Plus has been in the business of financial advice for many years.  The Directors alone have a collective 40 years experience in the business.  They now have Offices in Sligo, Dublin and now Boyle.  They provide tailored solutions to both individual and corporate clients. Following a recent restructure of its Business, Money Plus has relocated from neighbouring Ballaghaderreen to Boyle.  The level of increased local demand for its services particularly in the Mortgage, Debt Management and Savings (driving superior returns from Deposit Savings) has necessitated the move.
Commenting on the arrival of Money Plus to Boyle, Managing Director, Eamonn Kielty indicated that Money Plus is looking forward to "working in Boyle and further developing its client base.  We are delighted to announce that Belinda McCauley (previously Manager with Bank of Ireland in Castlerea and Boyle) will be joining Money Plus in Boyle.  Belinda will bring a wealth of experience. Her lending, deposit and banking knowledge will allow us extend our services to our clients".
Outside of our regular business, Belinda will work with existing and new clients, providing an independent analysis of:
The mortgage market, helping new and existing clients identify the most suitable lender(s) for the residential, investor and commercial market.
Given the introduction of the new Insolvency Legislation, Money Plus has been appointed agent to one of Ireland's leading Debt Management Companies (Prima Finance Debt Solutions).  Money Plus will provide a crucial role in assisting clients to independently restructure and reorganise their personal and commercial debts.
Assistance with Business & Farm Loan applications and general information concerning financial matters.
Given the low prevailing Deposits Rates, Money Plus will provide market leading analysis of all deposit and investment options.  To maximise your return, you need to know where the best rates are.  All options are independently sourced and all are regulated by the Central Bank of Ireland. We are delighted to welcome Belinda to Money Plus and we wish her every success in her new role. The contact details for Money Plus in Boyle are:.
 Money Plus, Bridge Street (Same building as Michael O'Dowd Solicitors), Boyle, Co Roscommon                                                                                   Google maps: 

[email protected]

 Tel: 071 919 4000                                    Fax: 071 914 4679 Email:            

[email protected]

                 

[email protected]

                      

www.moneyplus.ie

                       

[email protected]

                     

[email protected]

                       

[email protected]
Money Plus Financial  brokers trading as Moneyplus is regulated by the Central Bank of Ireland.