News
Moone Boy Festival news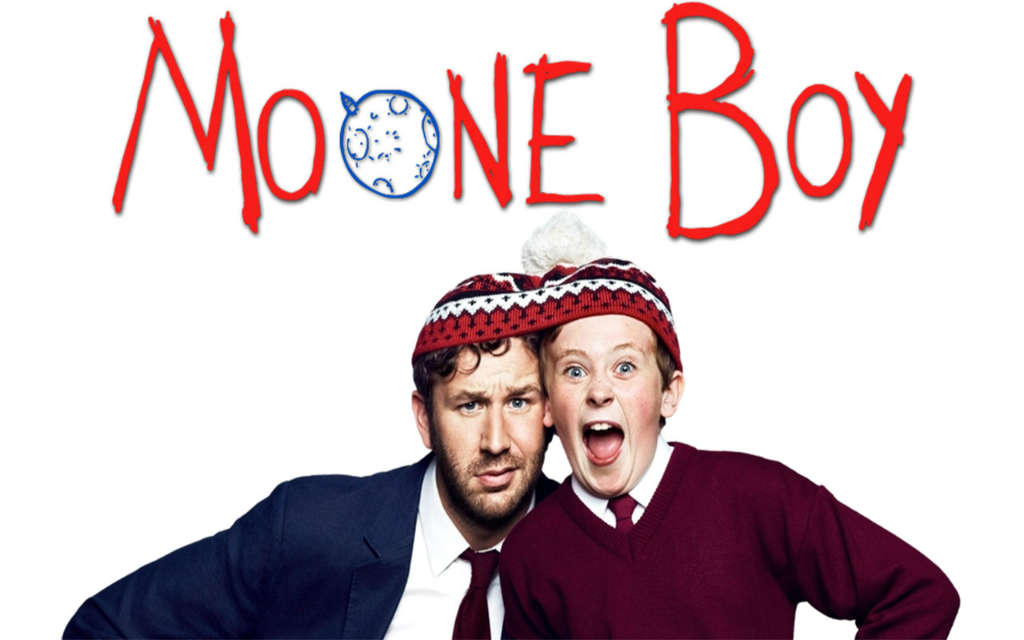 Una Bhan Tourism are celebrating the success of the Moone Boy series and soon to be released Moone Boy book by organising what we hope will be the first of many Moone Boy Fests to take place on Saturday 25th October in Boyle Co. Roscommon.
Una Bhan Tourism is delighted with the assistance and support from Roscommon County Council, local businesses, groups and BoyleTM, with many adding to the programme of events.
Many of the cast of the series will return to Boyle to join in the exciting programme of events which can be found on the Una Bhan Tourism website www.unabhan.ie/mooneboyfest/programmeofevents.
Stars of the show David Rawle & Ian O'Reilly better known as Martin Moone & Padraic, the Bonner Brothers Connor & Jonnor, Norma Sheahan who plays Linda in the show, Martin Moone's sisters played by Clare Monnelly & Sarah White and more to be confirmed will all be taking part on the day.
The first episode of the second series of Moone Boy sees the Moone Family experience Italia '90.
Moone Boy Fest will relive the excitement and amazing memories of Irish World Cup history in Italia '90.
An hour of exciting Italia '90 footage from around Ireland and the highlights of the games (and snippets from the series in Moone Boy) leading up to and including the quarter finals match with Packie's famous save will be shown in St. Joseph''s Hall on the night.
Una Bhan Tourism are excited and honoured to welcome one the main stars of Ireland's World Cup '90 team Packie Bonner as guest of honour of the Italia '90 themed night and disco.
Boyle's businesses will also be taking part in the celebrations by organising shows and events and offering Moone Boy promotions. The town will be decorated as if Italia 90 is taking place with Ireland flags, images of the filming of Moone Boy and Italia '90 memorabilia.
This is an all access ticket only event – Adults tickets only €10, children under 16 Free. Tickets will be available from Una Bhan Tourism, Grounds of King House, Boyle or online at www.unabhan.ie and go on sale on Wednesday 15th October.
Fans can also get involved in Moone Boy Fest now by booking their guided interactive tour of the Moone Boy Trail. Boyle Girl Guides are also currently running a writing competition open to both adults and children to be judged by the very talented Dawn O'Porter! For full details please see www.unabhan.ie/mooneboyfest/programmeofevents
Chris O'Dowd the award-winning actor, writer and director, star of Broadway production  'Of Mice and Men' with James Franco, 'Bridesmaids', 'The Sapphires' and also cult TV series 'The IT Crowd' is be bestowed with freedom of the county of Roscommon in King House, Boyle later this month.
Chris is a wonderful ambassador for Boyle and never fails to mention his hometown on an international stage.
Chris who co-created and stars in SKY 1's acclaimed 'Moone Boy' saw Boyle as a natural choice of filming location. The successful show has been commissioned for three series and picked up the Comedy award at the 2013 International Emmy Awards.
If you would like further information on the Festival contact Una Bhan Tourism on 071 966 3033 or [email protected]