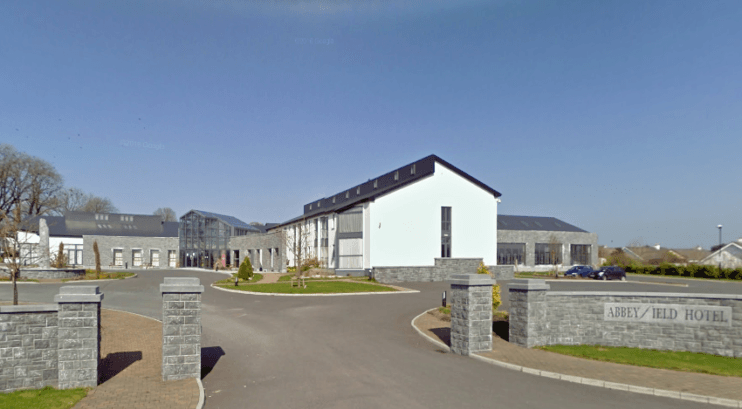 Fianna Fáil TD for Roscommon/Galway Eugene Murphy has hit out at the Government and Department of Justice for their "appalling lack of consultation" over the decision to house 80 Syrian refugees in the former Abbeyfield Hotel in Ballaghaderreen.
Deputy Murphy said that he was "horrified" by the lack of consultation on the matter and he felt it would be more appropriate for a small rural town like Ballaghaderreen to house a smaller number of Syrian refugee families. The Fianna Fáil TD said it was important to point out that these Syrian families were fleeing a war torn country and the vast majority were genuine and have witnessed their homeland being destroyed by war. He said he had great sympathy with them from a humanitarian point of view particularly the young children seeking a better life in Ireland but he noted that both the refugees and the people of Ballaghaderreen deserved better in terms of services, facilities and consultation.
He also noted that Ballaghaderreen had always been a welcoming rural town in the West of Ireland saying: " Ballaghaderreen has embraced and welcomed many different nationalities over the years and the town has a large ethnic population and indeed I understand that one local school is made up of 47% of foreign nationals and they are well integrated into the local community.
"However my major issue with this latest development is the complete and utter lack of consultation with the public- in fact I understand that council members were only informed on Thursday by text message and email and I really feel this decision is being foisted upon the people of Ballaghaderreen," said Deputy Murphy.
The Fianna Fáil TD said that "herding" 80 people into a hotel without the necessary services and facilities available in the town would not be productive or helpful for anyone. "I have major concerns and questions over whether or not the former hotel building in Ballaghaderreen will be properly renovated to accommodate 80 people which are made up of different family units. The Government must back up this decision by also providing the necessary health and educational facilities to cater for 80 people- The Government needs to be radical in terms of providing the refugees with something meaningful to do- funding would have to be provided for various training or educational facilities and services particularly if there are large percentage of children among the 80 people," said Deputy Murphy.
The Fianna Fáil TD went on to say that employment options for the wider community would also have to be considered in making such a decision. Deputy Murphy also pointed out that Ballaghaderreen Town Team had made huge strides in terms of enhancing and promoting the town in terms of tourism potential – "much of the hopes and plans around developing Ballaghaderreen's tourism potential were linked into this four star hotel in the town which includes a swimming pool as a tourist destination and now such tourism potential has been dashed," said Deputy Murphy.
The Fianna Fáil TD called for the Department of Justice to fully outline their plans to provide services and facilities as well as plans to meet the  training and educational needs of  the 80 Syrian refugees in Ballaghaderreen in a bid to ease the concerns of the local community.