News
N4 reopens at Ardcarne after jeep fire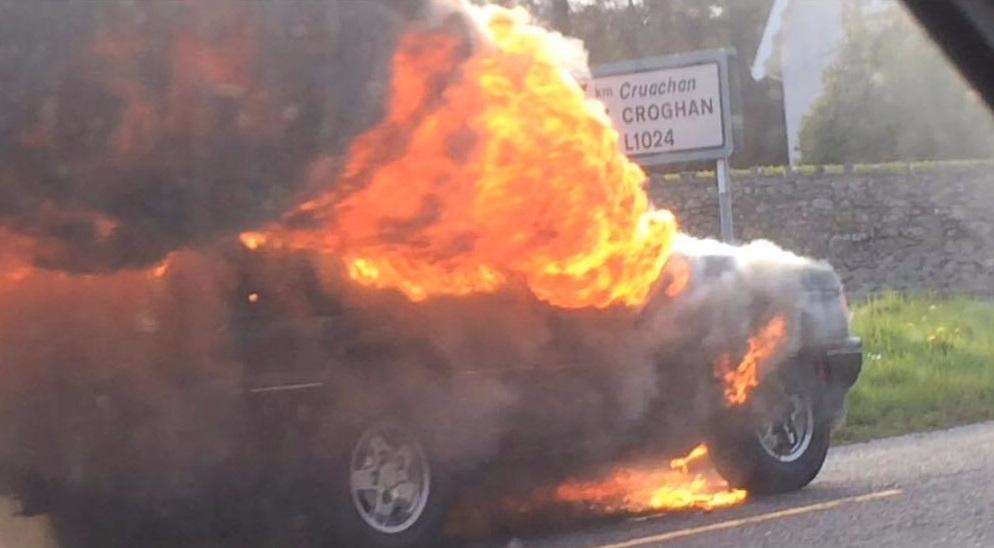 There were no casualties in Friday evening's vehicle fire on the N4 at Ardcarne.
A jeep caught fire shortly after 7pm at the Eastersnow junction.
Boyle Fire Service and Gardai from Boyle and Carrick on Shannon were quickly on the scene.
Traffic was reduced to one lane for a period of time and back logs occurred.
After the fire was extinguished and the road cleared, the N4 reopened fully to traffic.
(viewer photograph of the jeep on fire)