News
New €6.3m Hospice opens it's doors to the public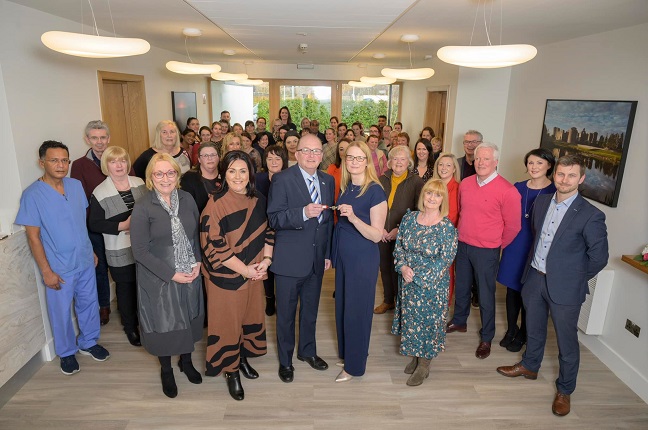 There was a great sense of pride and emotion throughout Mayo Roscommon Hospice Foundation on Monday as the Roscommon Hospice opened it's doors to patients.
The €6.3m Hospice was paid for by fundraising income, raised under the guidance of Chairman and well known Boyle Estate Agent, Mike 'Junior' Smith.
Commenting to the Roscommon People on the opening , Mike Smith said he was thrilled the unit was now in operation.
"The Mayo Roscommon Hospice Foundation is 30 years old this year and what better way to start the year. The local community have played a vital part in making it all happen," he said.
"Palliative care services are so badly needed in Roscommon and I'm delighted the first patients will be welcomed by the staff this week. There is a wonderful team to look after each individual's needs and we wish all the staff the very best of luck in the Roscommon Hospice"
Following the opening, a spokesperson for the Hospice said: We are especially thinking of the first patients and families who go into the Roscommon Hospice today, and we know that the very special staff that are working there will treat them with the utmost care, love, compassion, dignity and respect".
"We thank Mary Garvey and all at Roscommon University Hospital for their incredible support in making this day possible".
"We are so grateful to everyone who made it possible for us now to have a hospice in both counties".
"With your help, we will continue to fund palliative homecare services in our communities, as well as services within the hospices".