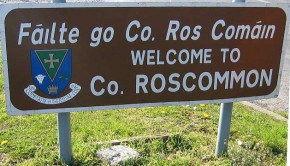 A total of 372 children are either awaiting assessment or waiting initial therapy under the Galway Roscommon Autistic Spectrum Disorder (ASD) Services to date in 2019.
That's according to Fianna Fáil TD for Roscommon-Galway, Eugene Murphy, who says figures released to him show additional staff are urgently required to meet the needs of children with Autism under the Galway/Roscommon ASD Service.
These figures were released to me under a recent Parliamentary Question to the Minister for Health. A breakdown of the numbers show that 279 children with an ASD diagnosis are still waiting for initial therapy and some 145 of those children have been waiting for therapy for over 18 months which is totally unacceptable while 93 children are still waiting assessment under the Galway Roscommon ASD Services to date in 2019.
"The parents of children with Autism and special needs are struggling and fighting for support and other services for their children. These numbers show that it is imperative the Galway Roscommon ASD Service receive more staff to meet the service demands in the area. It is not acceptable that children are being deprived of these essential supports.
"We have become accustomed to long waiting lists in our Health Services, but we must not accept this as the norm. Early intervention in an ASD diagnosis is key. These long wait times for a first assessment and initial therapy are negatively impacting on children's development and ability to prosper through their childhood.
"We need the government to adopt a more strategic plan to address the challenges facing our health service, with a real focus on recruitment and retention.  The current plan is simply not working," concluded Deputy Murphy.