News
New road side signs for Boyle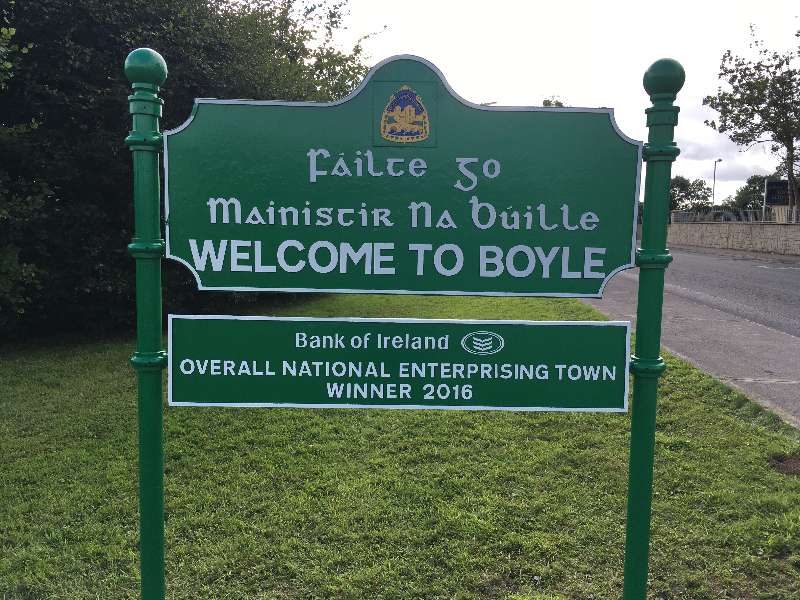 Boyle will soon get a number of new signs to indicate that the town is the overall winner of the "National Enterprising Town Award".
The signs will soon be erected under the existing green "Welcome to Boyle" signs on approaches to the town.
In addition, new and larger "Welcome to Boyle" signs will also be erected in Greatmeadow, The Warren and on the Mocmoyne approach roads.
The smaller, older signs will be re-erected on the Roscommon and Frenchpark roads.
Boyle was judged the overall winner in the Enterprising Town Awards last November.
The local Town Team gave a commitment in their presentation to the judging panel that were they successful in winning the award, any funds secured would go towards informing the public that Boyle was indeed an Enterprising Town.
The signs will be erected by Roscommon Co Co later during August.