News
Rockingham House columns now on display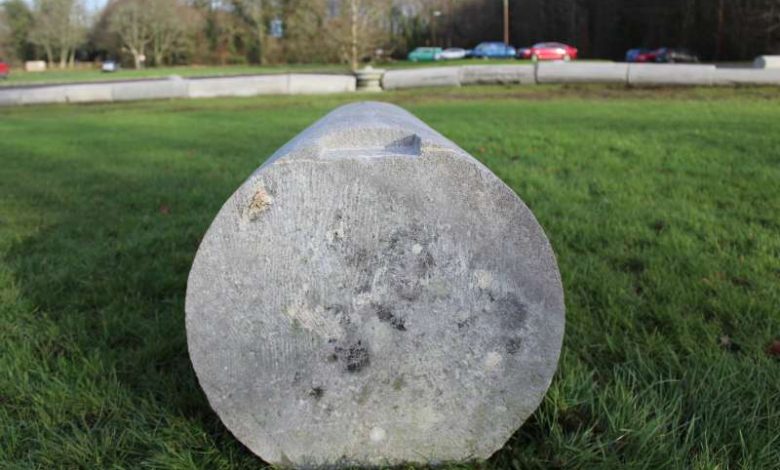 A new and welcome addition to Boyle's Lough Key Forest Park are the salvaged columns from Rockingham House that now are displayed near the lakefront.
The pillars/columns once stood proudly in front of the now demolished great House.
Whilst taking on a project to clear some overgrown scrub area at the rear of the Moylurg Tower, Park maintenance personnel discovered these fabulous pieces carved by hand lying underneath.
The team of David Frazer, Brendan Griffin and Niall Morris assisted by local man Ian Frazer, who had the heavy duty equipment required, unearthed the pillars, removed the grime and dirt built up on them from decades of years undercover and placed them on the entrance roundabout as you approach the visitor centre.
Speaking to Boyletoday.com Park Manager Louise Fitzpatrick said: "We want them visible and open for the public to see and utilize. As they were going to be placed on the roundabout as your approach the visitor centre, the idea was agreed to place them like a clock and line the pillars like hands on a clock making the time to be 7pm – the time recorded by a footman who was a member of staff on discovering a fire in the basement of Rockingham House".       
"We are continuing to save and sustain the historical aspects and treasures of the Park – the Church, Stable Block, Fishing Temple and now the Rockingham House columns. We have some more columns now safely in storage that we also plan to strategically place around the Park so they can be used for sitting on and or picnic spaces"  concluded Louise.
(Additional pics courtesy Lough key Forest Park)