Boyle Sport
Nine week 'Swim with Sheila' commences in Lough Key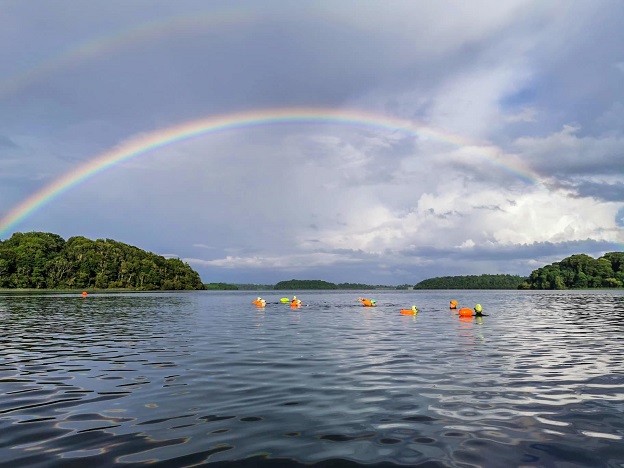 Lough Key Swim Club's "Swimming with Sheila" is commencing another 9 week term in Lough Key on Tuesday July 4th.
If any new swimmers of any level are interested or have any questions you can contact Sheila directly through her Facebook page or on 0861663848.
Swimmers will meet at Doon Shore at usual time of 6.15pm for a prompt 6.30pm start.
Please ensure all payments have been made and anyone who still wants to join or pay needs to be there at 6pm.
Wetsuits and Tow Floats are compulsory.
Lough Key Swim Club is a newly formed club that caters for all open water swim abilities.
Please send us a message if you're interested in joining us or email [email protected] for a membership form.
Our Club Swim Schedule is as follows:
▪︎ Tuesday 7am Club Swim
▪︎ Tuesday 6.15 meet for 6.30 pm Coaching with Sheila
▪︎ Tuesday 7pm Club Swim
▪︎ Thursday 7am Club Swim
▪︎ Thursday 7pm Club Swim
▪︎ Sunday 10am Club Swim
(Image courtesy Lough Key Swim Club)