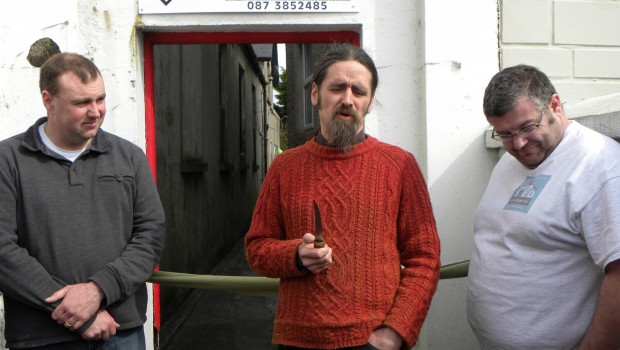 MEP Luke Flanagan has said he will not apologise for labeling a parliamentary assistant to Fine Gael's Mairead McGuinness as "a puppy"
The Castlerea native has been in controversy this week for allegedly making the remarks criticising the lack of Fine Gael MEPs at a meeting of sexual abuse survivors in Brussels recently.
Speaking on the Joe Finnegan Show on Shannonside FM he said "You are asking me to apologise to an assistant for saying if you want to win the greyhound derby, don't send a puppy…really…listen to yourself".
Ms McGuinness said on Tuesday night that she had asked for guidance from the European Parliament Advisory Committee on the matter and would not be seeking an apology from Mr Flanagan.
(Mr Flanagan is pictured center of photograph at an event in Boyle some time ago)