News
Novel new idea from three Abbey College students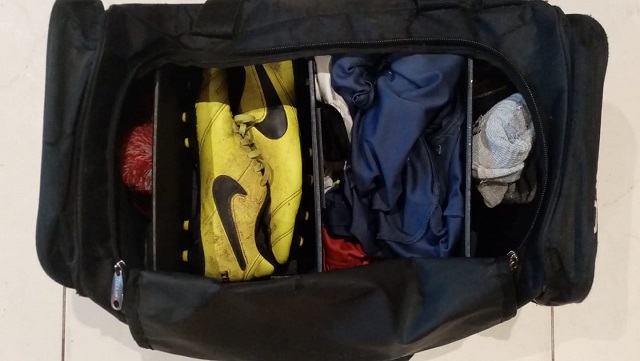 Three Abbey Community College Transition Year students have developed a novel new product – the "CNO Sports Bag Divider."
Niall O'Donnell, Colin McGrath and Oliver Regan initially came up with the idea as their entry for the Student Enterprise Programme and will now be appearing in the County Finals of the competition.
The CNO Sports Bag Divider does just what it says – it slots easily into your sports bag and divides it into sections, where you can keep wet clothes from dry and mucky boots from your other sports gear.
You can see how the Divider works on the business' Facebook and Instagram pages where well known Roscommon Senior GAA player Enda Smith has endorsed the product.
According the the three young entrepreneurs "Due to the Covid-19 pandemic and schools being closed, we will only be able to commence the production of the CNO Sports Bag Divider when we return to school".
"In the meantime please like and follow our page for further updates."
If you are interested in purchasing a CNO Sports Bag Divider please contact CNO via their email address ( [email protected]) and they will reply "as soon as possible".