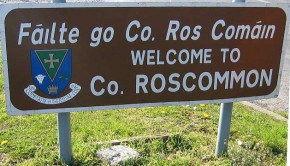 The 'Call for Project Ideas' under the Outdoor Recreation Scheme 2018 has just been announced.
Projects to include grant aid amounts of up to €20,000
Rural Communities & Groups (community/voluntary organisations) are invited to submit an Expression of Interest for funding under the Outdoor Recreation Infrastructure Scheme 2018
Eligible Activities include: Resources to support countryside recreation, including for the upkeep and maintenance of already established trails/walkways/cycleways/blueways, improved access to leisure or recreational facilities, and the promotion and marketing of such infrastructure.
Closing date for receipt of Expressions of Interests is 5.00pm on Friday, 29th June 2018 to [email protected] . Expression of Interest can be downloaded from www.http://www.rosleaderpartnership.ie or contact Eilish Canty, Rural Recreation Development Officer at 090 6630252.