News
Pat and Mary receive their winning cheque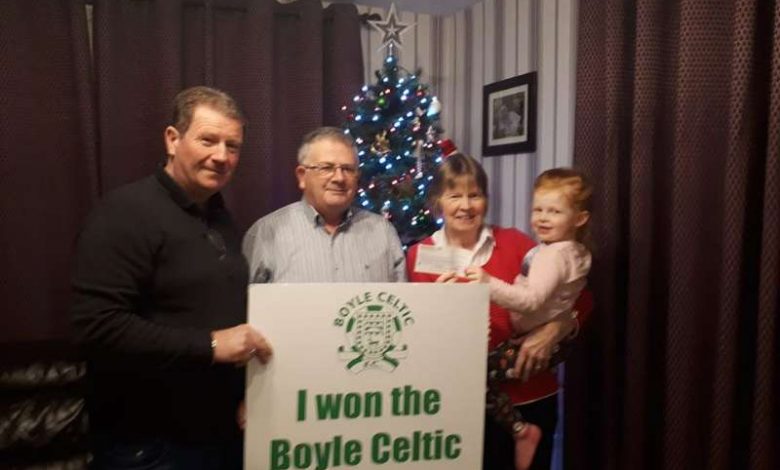 Boyle Celtic chairman Sean Kerins made the presentation of the €1590 winners cheque to Pat and Mary Conroy, Forest View following last Friday's Boyle Celtic 50/50 draw held in Dalys Bar.
Granddaughter Zoe Bermingham was on hand to supervise and make sure Sean didn't get too close to the Christmas tree!!
Congratulations to Pat and Mary.
Next Friday's draw is in Lavins and it's live.
(Pic courtesy Boyle Celtic)