Events
Patrick's Well Mega Christmas Draw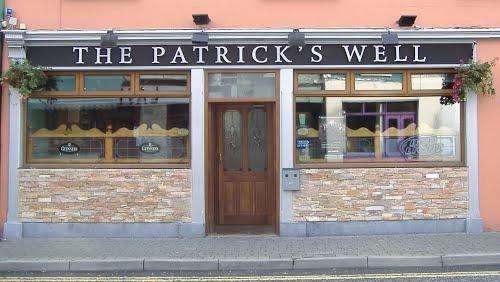 Patrick's Well Mega Christmas Draw will take place on Tuesday December 27th and everyone is invited to join in the fun!
1st prize…………€700
2nd prize………..€200
3rd prize…………€100
Other prizes include:
Bottle of Brandy, Bottle of Jameson, Bottle of Vodka, Bottle of Bacardi, Bottle of Baileys, Bottle of Powers, Bottle of Southern Comfort, Bottle of Captain Morgan, 2x Bottles of Wine.
Draw tickets now available in Patrick's Well at €2 each or 3 for €5
Music on the night by John Shannon.
Happy Christmas to all our customers and thank you for your custom in 2016.