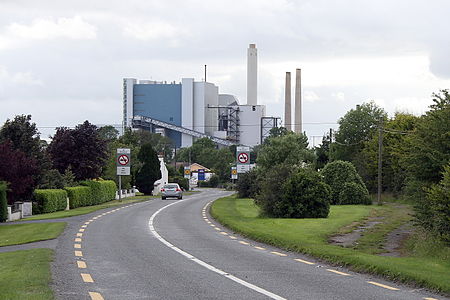 Fianna Fáil TD for Roscommon-Galway, Eugene Murphy, has met with Bord Na Móna employees from Lough Ree Power Station and has also met with officials from both ESB senior management and Bord Na Móna senior management to advocate on behalf of workers who have been let go in recent days.Deputy Murphy was part of a group of Oireachtas members from the region who met with officials this week.
He commented, "Employees and the local community are angry. They feel let down by Bord Na Móna and ESB. They feel there are underhand tactics to speed up the closure of parts of the plant.
"This morning I have met with Bord Na Móna officials and yesterday met with ESB officials. The purpose of this was to push the case for the retention of the permanent employees. I also raised the difficulties faced by those temporary employees, often students in summer jobs, who have been left with nothing.
"I understand the ESB are looking for an amendment to their licence from the Environmental Protection Agency due to previous issues with heated water leaving the Lanesborough plant entering the adjacent river.
"Workers in the midlands are looking for support. They feel they have been treated poorly by the ESB and Bord Na Móna. Both organisations should meet with employees and at the very least treat them with decency and respect during this process," concluded Deputy Murphy.