News
Boyle's Joe wins manager award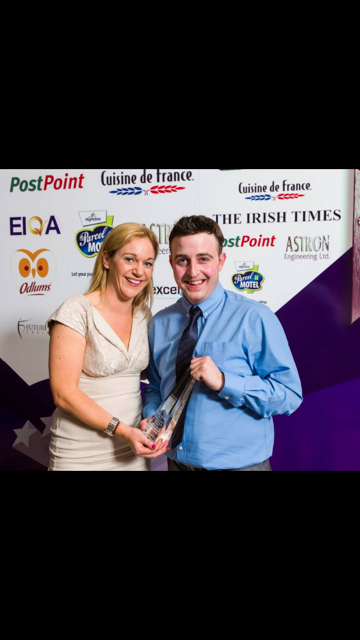 Boyle man Joe Magee was among Ireland's top grocery retail managers who were celebrated at ShelfLife GRAM Awards 2014 in association with The Irish Times recently.
Joe who is manager of Keanes Supervalu in Lanesboro, Co. Longford won the C-Store Manager for stores in the 6,000 – 10,000 sq ft category.
Publisher of ShelfLife John McDonald said: "The calibre of retail managers that enter these awards is outstanding. They are the cream of the crop and the work they do to drive sales, drive performance and drive their staff to achieve is worth celebrating. ShelfLife is delighted to be showcasing Irish grocery managers at our annual GRAM awards."
Joe is pictured receiving his award at the event in the Royal  Marine hotel in Dun Laoghaire.