Events
Proclamation Day at St. Joseph's BNS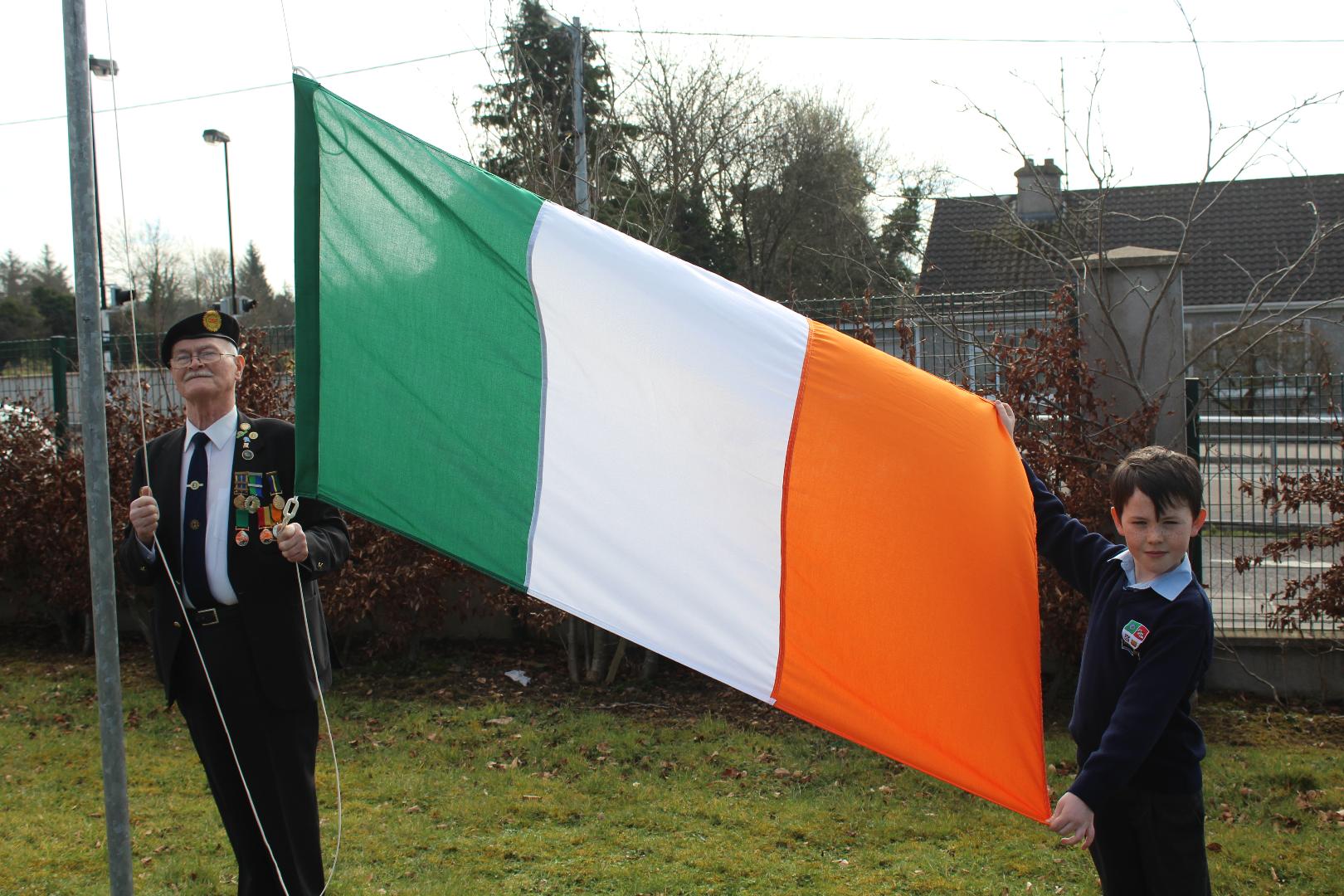 Proclamation Day Flag Raising Ceremony took place Tuesday morning in St. Joseph's Boys National School.
The event was a special one for St Josephs B.N.S. as one of the current students Mason Prior is a descendent of Sean Mac Diarmada, one of the seven leaders of the 1916 Easter Rising.
Ex Servicemen Dermot Davitt and Michael Rushe along with Garda Micheal Pilkington were in attendance.
It was a special occasion also for Dermot as Mason and his brother Curtis are his grandchildren.
After raising the flag, the pupils sang Amhran na bhFiann before going back to the school hall to see a mgnificent range of 1916 projects under taken by students.
Tuesday March 15th, 2016 is Proclamation Day. This is the day when every school in the country is invited to share the results of their Proclamation for a New Generation, and all other creative projects relating to 1916 that the student body have developed.