News
Reflections on Leaving Cert PE course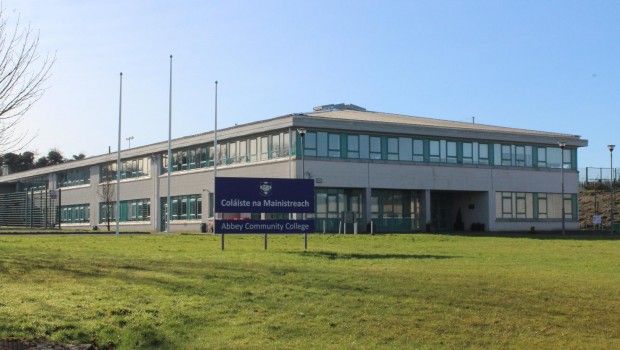 With Christmas fast approaching, schools reflect on the usual hectic schedule of the first term.  It has been an even more momentous time for staff and 22 students at the Abbey Community College in Boyle as the school became one of the 63 schools to roll out the new Physical Education programme for the Leaving Certificate.
Teachers Aaron O'Connor and Barry Greaney have been busy planning for the new subject where students will be assessed on a Physical Activity Project (20%), a Performance Assessment (30%) and a written examination (50%).  There is a huge emphasis on the use of IT throughout the student's learning and the school has received funding for tablets which are necessary for the recording of the student's Projects and Performances.
Students will study a broad range of topics including learning and improving skill, physical and psychological demands on performance, structures and strategies of coaching and performance, planning for optimum performance and inclusion and media in sport.  So far in Abbey College the 5th year class has covered subjects such as Principles of training, Sports Nutrition, Skill acquisition and fitness testing.  Students have enjoyed the lessons so far.  Leo Layden, one of the class members who enrolled at the school this year because of the chance of taking the new subject mentions 'the enjoyment of learning new relevant information that helps his Rugby' as a huge positive.
Being one of the first schools to deliver the subject has its obvious challenges.  The upskilling required for both staff and students regarding new technology such as new Apps and the pressures of conforming to the new GDPR legislation are two that come to mind.  However, it has been a very rewarding experience for all involved and it is great to know that finally, students with Athletic potential can be rewarded academically for their talents.  If you would like further information on this course please join us on our Open/Enrollment night on 12th Dec from 7pm or contact the school on[email protected]