Events
Wizard of Oz rehersals tonight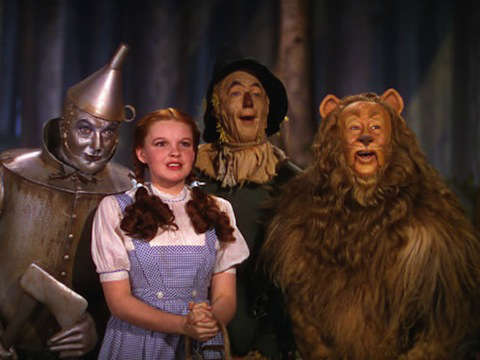 While it may not seem like it just yet, the evenings will soon be drawing in around us, meaning it's time to think about what to do for the autumn….. You could, of course, do worse than take up evening classes for basket weaving, a foreign language or fishing rod maintenance. Or you could stay at home and rearrange your sock drawer! However, the best fun to be had this autumn will be taking part in Boyle Musical Society's forthcoming production of the well known fantasy musical extravaganza, The Wizard of Oz which will be staged from November 18th to 22nd.
Rehearsals will begin on Monday August 31st in St. Joseph's Hall, Boyle at 8pm and a warm welcome is extended to all new, former and existing members to join up for twelve unforgettable weeks of music, singing, drama, dancing, comedy and lots more….
Rehearsals will continue in the Hall at 8pm on Thursday Sept. 3rd and thereafter on Monday and Thursday nights. Our Musical Director Anne and Director/Choreographer, Vivienne will be on hand to outline the show to everybody, so come along and join the fun. It is hoped to have the principal parts in the show cast by mid September, so we are really expecting a big turnout at the first rehearsal.
We will be looking for children, aged 8 to 12 to take part in the show and we will hold a workshop/audition, specifically for them, on Sunday September 20th at 3pm. More details later.
Everybody will be familiar with the 1939 film production of The Wizard of Oz, in which Judy Garland played the part of Dorothy, the young girl from Kansas who dreams of faraway places. The show features well-known songs like, 'Somewhere Over The Rainbow', 'We're Off To See The Wizard', 'Ding Dong The Witch Is Dead', and 'The Merry Old Land Of Oz'. Plans are already underway to ensure that The Wizard of Oz will be Boyle Musical Society's most spectacular and memorable show ever! So come along and join the fun on Monday August 31st.
Boyle Musical Society will stage The Wizard of Oz from Wednesday November 18th until Sunday November 22nd in St. Joseph's Hall, Boyle.
For more information please go to www.boylemusicalsociety.com or follow us on Facebook.
Written by Brendan McGee