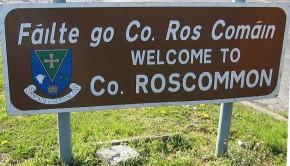 Roscommon has been named one of the best places in Ireland in which to invest in property.
According to an article on irishtimes.com, investing in Roscommon could provide a yield of 7% – one of the highest in the country.
Longford is the best performer with a yield of 7.7%
According to the article: "With average house prices of less than €100,000 in these two counties, investors can achieve rents of €571 in Longford or €577 a month in Roscommon."
It also states that Ranelagh, Rathmines and Rathgar provide the worst yield.
"With an average sale price of €706,741 in April, Dublin 6 – which incorporates Ranelagh, Rathmines and Rathgar – has the country's lowest rental yield of just 3.6 per cent, followed by Dublin 4 (Ballsbridge, Donnybrook), at 3.9 per cent."
You can read the article in full here