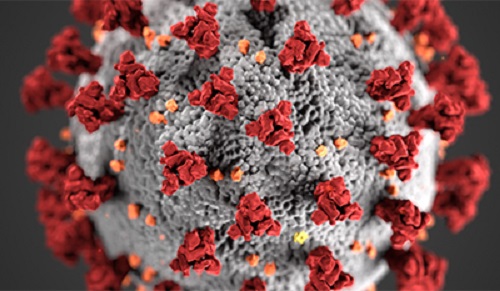 Fianna Fáil Senator Eugene Murphy has welcomed the fact that County Roscommon has recorded the lowest number of Covid 19 cases nationally, but he has urged people to continue in their efforts to adhere to HSE guidelines.
Following a record number of Covid-19 cases reported in Roscommon at 85 on Saturday, the numbers reported for the county on Sunday fell to 16. This figure is the lowest of all counties. In total, County Roscommon has recorded 1,499 cases of Covid-19 since the pandemic began, 468 of these being reported in the 14 days leading to midnight on January 9th. Roscommon's 14-day incidence rate stands at 725.1
"While County Roscommon's figures may be going in the right direction, nationally the exponential growth of Covid 19 in recent weeks, the alarming number of daily cases and the presence of new coronavirus variants has led to a significant rise in hospital admissions as our health services once again come under increasing pressure. It is a most difficult and challenging times for everyone, and nobody wanted to go back into Level 5 restrictions but unfortunately that is where we now are, but all hope is not lost- the rollout of the vaccination programme has begun, and I was delighted to see the vaccine rolling out locally in Roscommon and Portiuncula Hospital in Ballinasloe last week.
"We CAN bring down the numbers if we all work together, reduce our contacts, wear our face masks, wash hands and continue to social distance," said Senator Murphy.
The Fianna Fáil Senator said that so many businesses were struggling to survive dealing with rotating lockdowns and he highlighted the fact that the wage subsidy scheme had been extended and the PUP payment was still in place. Senator Murphy called for a radical new plan for the hospitality and entertainment sector saying: "The entertainment and hospitality sector is truly on its knees as they have perhaps been hardest hit by these rotating lockdowns and I believe a radical new plan is needed for this sector in order to ensure survival," said Senator Murphy.
"I would urge everyone to please stay home and adhere to the HSE guidelines, limit your contacts, do not visit other households, work from home where possible, continue to social distance and wash your hands. We can bring down the numbers again if we all work together in this common goal," concluded Senator Murphy.