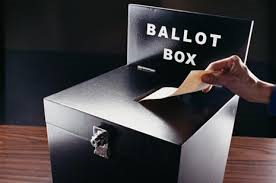 Roscommon now has three Senators from the county.
Terry Leyden was relected to the upper house on the Labour panel on the 20th count on Wednesday afternoon.
Maura Hopkins was deemed elected Thursday afternoon on the administrative panel.
Earlier in the week Castlerea native Dr. Keith Swanick was elected to Seanad Eireann.
Councillor Nigel Dineen, Dr Martin Daly and Leitrim's Pascal Mooney failed in their attempt to get elected.
Seanad Éireann consists of sixty senators, composed as follows:
Eleven nominated by An Taoiseach.
Six elected by the graduates of certain Irish universities:

Three by graduates of the University of Dublin.
Three by graduates of the National University of Ireland.

43 elected from five special panels of nominees by an electorate consisting of TD's, outgoing senators and members of city and county councils.

Seven seats on the Administrative Panel.
Eleven seats on the Agricultural Panel.
Five seats on the Cultural and Educational Panel..
Nine seats on the Industrial and Commercial Panel.
Eleven seats on the Labour Panel: Labour.