News
Sinead wins €1,275 Boyle Celtic 50/50 draw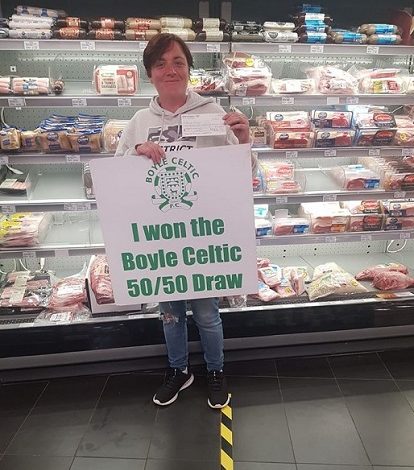 Congratulations to Sinead Corrigan from Tobair Padraig who was the winner of €1275 in Friday night's Boyle Celtic 50/50 draw.
Gene Halligan and Brendan Duggan were winners of €100 each.
The previous week the winner of the first draw since lock down was Bridget Hatter. Bridget collected €1180.
€100 winners were Kim Tiernan and Cathy and Ella Bermingham
Tickets are on sale in venues around Boyle for this weeks draw which will take place in Boyle Celtic clubhouse every Friday night until licensed premises reopen.
(Pic courtesy Boyle Celtic)