News
St. Patrick's Day parade draws near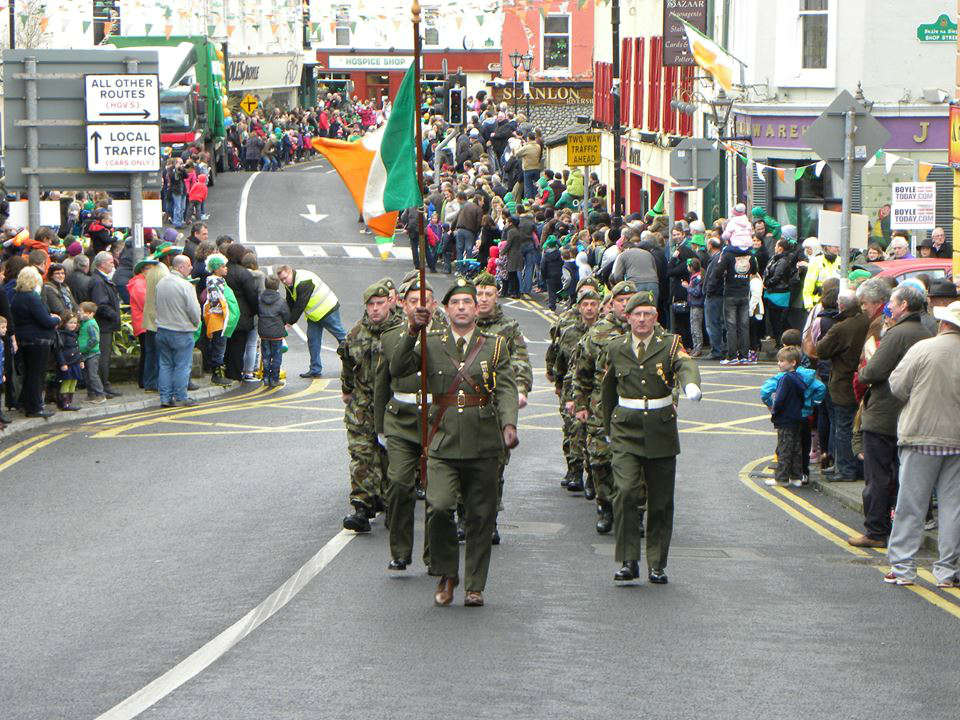 Enter your Float-FREE- for St. Patricks Day Parade in Boyle Tuesday 17th March at 3pm
With St. Patricks Day fast approaching be ready to
·         increase awareness of your business or your club
·         capture new  customers or members
·         and be in with a chance to win up to €500 of cash for first prize and lots of other prizes,
Put your thinking hats on…pick up an Entry Form in Wynnes, Creightons or Clarkes Bar or in Una Bhan Tourism.
The parade promises to be a great afternoons entertainment, so join us, David Rawle and Ian O Reilly of Mooneboy together with Tadhg, Donie and Enda-our three Sigerson Cup Winners to celebrate St. Patricks Day 2015 in Style. Don't miss the opportunity…..
St. Patricks Day Shop Window Competition is open also, with a prize of €100 for best Window, another opportunity for anyone with a   window available to get in the spirit and promote your business.