News
St Patricks Day Parade update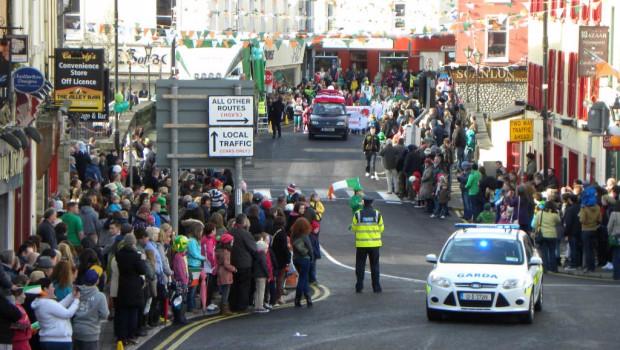 There are just 6 weeks remaining until the Boyle St. Patrick's Day Parade takes place and the first meeting in preparation for what promises to be a spectacular day was held Tuesday evening in Clarkes Bar.
Special welcome to the many publicans who have committed to help in the organisation of the event, An Craoibhin, Clarkes, Creightons, Wynnes and The Moylurg.
The working group expressed their delight at new members getting involved and expressed their sincere gratitude to Alice Mattimoe for her dedication over the last 20 years to the Boyle Parade and their sadness at her leaving us.
The Parade will take place on St Patricks Day Thursday 17th March at 3pm.
Entry of Floats to our Parade is free, however if any float wishes to make a donation it will be gratefully accepted.
⦁ Overall Winner €500 + Cup
⦁ Runner Up €200
⦁ 3rd Prize €100
⦁ Traditional & Heritage €200
⦁ Junior (Under 16 years ) €200 + Cup
⦁ Runner up €100 Under 16 years)
⦁ Best Shop Window €100
Over the coming weeks our organisers will be calling to businesses looking for a contribution to the Parade and we hope you will make their job easier by having your contribution ready.
Our expenditure is rising annually, and we are dependent on the support of the town to host the parade.
The Prize Pot for this year's Parade is €1400, so get your thinking caps on now and start planning your float.
We are hopeful that lots Boyle Businesses will enter  floats which offers a platform for advertising while also promoting all that's on offers in Boyle.
Watch this space for regular updates.