News
Stolen caravan found following social media appeal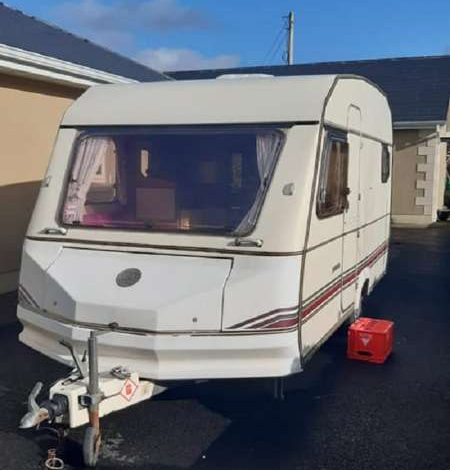 The owner of a caravan stolen in County Sligo recently is looking forward to it's return after it was located in Co. Kildare last weekend, following good police work and the assistance of Boyletoday.com.
The caravan was stolen from the Sooey area between Sligo and Ballyfarnon on the morning of Thursday 19th August.
A neighbour in the area had earlier seen a vehicle acting suspiciously and took note of it's registration plate.
When word spread that the caravan was stolen, the neighbour gave the property owner details of the suspicious car and it's registration.
CCTV footage obtained from Ballyfarnon, Keadue and Leitrim Villages then showed the car, that was seen acting suspiciously in the area earlier, pulling the caravan.
Gardai were notified and contact was also made with Boyletoday.com in the hope that someone in the Ballyfarnon or Keadue area may have see the car and caravan.
The post on Boyletoday Facebook page reached 30,080 people and was shared 328 times, resulting in a woman in the East of Ireland who had seen the Boyletoday post, contacting the owner to say she was sure she had seen the caravan in a certain area.
Contact was again made with the Gardai in Ballymote who under the direction of Inspector Frank Egan (who is well know in the Boyle area) made extensive enquiries, resulting in a warrant being issued and a premises searched in Co Kildare where the caravan was recovered.