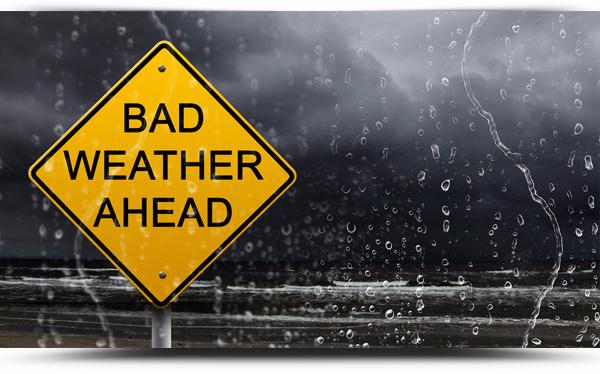 A Status Orange weather warning remains in place for Friday 23rd for many counties in the west of Ireland as we feel the effects of Storm Barbara.
A Staus Yellow is in place for other counties including Roscommon.
Status Orange level weather warnings is for weather conditions which have the capacity to impact significantly on people in the affected areas. The issue of an Orange level weather warning implies that all recipients in the affected areas should prepare themselves in an appropriate way for the anticipated conditions.
Status Yellow level weather alerts is to notify those who are at risk because of their location and/or activity, and to allow them to take preventative action. It is implicit that YELLOW level weather alerts are for weather conditions that do not pose an immediate threat to the general population, but only to those exposed to risk by nature of their location and/or activity.
Met Eireann Forecast issued Friday 23rd December at 08.54am:
Friday
Wet and extremely windy this morning with heavy rain for a time and strong to gale force southerly winds with some severe or damaging gusts especially in parts of the northwest. A clearance to blustery showers will follow from the west in the afternoon. Highest temperatures of 9 to 12 degrees Celsius this morning, but turning colder later in the day as the winds veer westerly with the clearance staying very strong and squally until evening.
Tonight
Becoming less windy tonight, but still breezy with scattered showers, some heavy later in the night and possible a few wintry on high ground in Donegal. Lowest temperatures of 2 to 5 degrees in moderate to fresh westerly winds.
Tomorrow
Tomorrow, Christmas Eve will start cool and bright with well scattered showers. However, outbreaks of rain will spread from the west later and it will become blustery again with fresh to strong southwest winds. Afternoon temperatures of 7 to 11 degrees Celsius but rising further during the evening.
Outlook
Christmas Eve night will be mild and blustery with rain at times and fresh, gusty southwest winds. Temperatures will stay around 12 or 13 degrees overnight.
Christmas Day will start mild and breezy. It's looking rather cloudy with patchy rain about Atlantic coastal counties, but drier and brighter in the east and southeast during daylight hours. However, rain will become widespread and persistent during the evening and early night. Highest temperatures of 12 or 13 degrees, but turning colder later in the afternoon and evening in fresh to strong southwesterly winds.
St Stephens Day will be colder, though brighter with scattered showers in the west and north. Highest temperatures of 7 to 9 degrees in moderate westerly breezes.
Thereafter it looks like high pressure will become dominant with a lot of dry and bright weather as a result. Frost will occur at night initially, but with ongoing southerly breezes it is likely to become milder as the week goes on.