News
Status Red weather warning for County Roscommon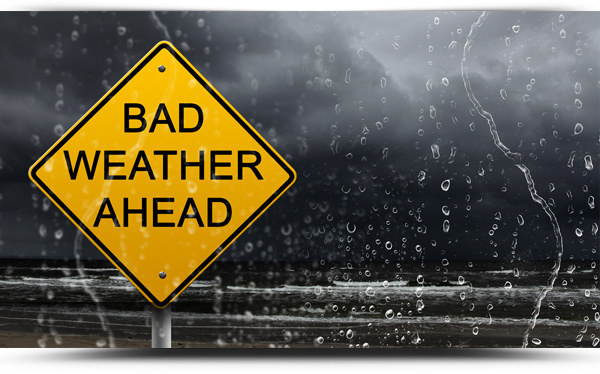 A Status Red wind warning – the highest warning possible – comes into effect for County Roscommon and a number of other counties from 3am Monday morning as Storm Debi is set to make landfall.
The warning will remain in place until 5am.
Met Éireann are warning of extremely gusty conditions on Sunday night and early Monday due to Storm Debi with potential danger to life.
Possible impacts:
– Damage to exposed and vulnerable structures
– Disruption to services and transport
– Significant power outages
– Fallen trees/branches
A Status Orange warning will come into place for County Roscommon until 10am following the Red warning
Forecast for Connacht
Scattered showers will continue early tonight with a few heavy showers. A spell of more persistent, heavy and possibly thundery rain will move in from the southwest later tonight as Storm Debi approaches. Localised flooding, hail and lightning are possible. Moderate south to southeast winds will increase strong and gusty with stormy westerly winds developing by morning. Some severe and damaging gusts are possible. Lowest temperatures of 6 to 9 degrees.
TOMORROW – Monday 13th November
Very windy and wet to start tomorrow morning. Storm Debi will bring severe and damaging gusts with strong to gale force westerly winds. The winds will gradually ease and back southwesterly during the afternoon. The rain will clear to the north through the morning, followed by sunny spells and scattered showers. Highest temperatures of 10 to 12 degrees.
The Road Safety Authority is advising road users in areas affected by a RED warning not to travel during the storm window. Road users are also advised to check local traffic and weather reports before setting out on a journey once the red warning has passed as storm damage could impact routes.
Road users in areas affected by the Orange Warning are advised to check local traffic and weather conditions before setting out on a journey. In extreme Weather conditions please heed the warnings of your local authority and Met Eireann. Don't make unnecessary journeys.
The following advice is being given to road users on foot of the weather warnings:
Drivers need to slow down and allow a greater braking distance between themselves and the vehicle in front in wet weather conditions. This is especially important on high-speed roads such as dual carriageways and motorways where there is increased danger of aquaplaning.
Take special care when driving behind goods vehicles, as they generate a considerable amount of spray, which reduces your visibility. Hold back to where you can see their mirrors.
If the road ahead is flooded, choose another route. Do not attempt to drive through it. Flooded roads that appear shallow could be deeper than you think. The verge may have subsided and there may also be trees or branches that have fallen that may not be visible.
Road users should always follow recommended routes and obey signs closing roads to traffic that have been put there by the local council or An Garda Síochána.
After going through water, drive slowly with your foot on the brake pedal for a short distance – this helps to dry the brakes.
Be Safe. Be Seen. Drive with dipped headlights at all times to ensure that you are visible and that you can see other road users.
Beware of objects being blown out onto the road. Expect the unexpected.
Watch out for falling / fallen debris on the road and vehicles veering across the road.
Control of a vehicle may be affected by strong cross winds. High-sided vehicles and motorcyclists are particularly vulnerable to strong winds.
Drivers should allow extra space between themselves and vulnerable road users such as cyclists and motorcyclists as they may be blown off course by strong winds.
Drive with dipped headlights at all times.
Advice to Pedestrians, Cyclists, and motorcyclists:
Walk on the right-hand side of the road, facing traffic if there are no footpaths.
Cyclists should ensure that they and their bike are visible to other road users by investing in a good set of front and rear lights (white at the front, red at the back) and by wearing clothes that help you be seen on your bike. Consider wearing high visibility material.
Take extra care when crossing the road or cycling in extremely windy conditions, as a sudden gust of wind could blow you into the path of an oncoming vehicle.
Be Safe. Be Seen. Visibility and light are reduced in poor weather conditions. Keep safe by making sure you can be seen. Wear bright clothing and consider wearing high visibility material.
Closures and Late Openings
Abbey Community College in Boyle will remain closed on Monday November 13th.
Lough Key Visitor Centre Attractions and Lakeside Cafe will open at the slightly later time of 12.30pm tomorrow Monday 13th November.
Boyle Further Education and Training Centre will not open until 10.30am on Monday.
Bus Eireann has advised it will not be operating school transport on Monday morning in the areas affected by status red and orange warnings. Afternoon services are intended to operate as normal, subject to local road conditions being safe to travel.