News
12 hour weather warning in place for Wednesday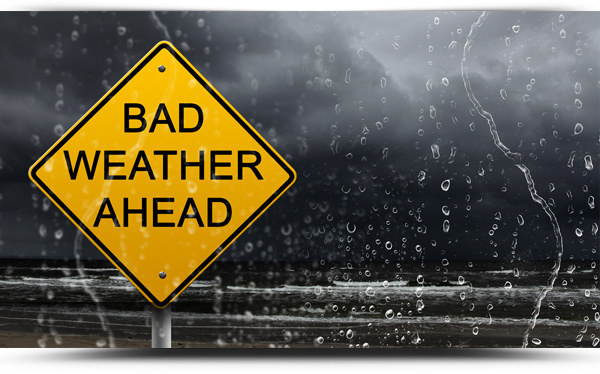 Met Eireann has issued a Status Yellow wind warning for Roscommon and a number of counties.
The warning comes into effect at 8am this morning (Wednesday) and affects Leinster, Cavan, Donegal, Monaghan, Leitrim, Mayo, Roscommon, Sligo, Tipperary, Waterford and will remain in place until 8pm tonight.
Very strong northwest winds developing. Widespread gusts of 80 to 110 km/h expected, stronger in exposed areas.
Forecast:
Wednesday 12th April
Wet and very windy with very strong and gusty northwest winds, and gales in coastal areas. Drier and brighter weather will develop in the afternoon with scattered showers. Highest temperatures of 7 to 9 degrees.
National Outlook
OVERVIEW: Unsettled or changeable, and cool.
WEDNESDAY NIGHT: Strong northwest winds will ease to a light or moderate westerly breeze. Winds will remain fresh in Ulster where rain will continue, but elsewhere it will be clearer with occasional showers. Lowest temperatures ranging from 0 in the south to 5 in the north.
THURSDAY: A mix of sunny spells and showers, with cloud cover increasing from the south later on. Light or moderate westerly winds, fresher along the north coast. Highest temperatures of 9 to 12 degrees.
THURSDAY NIGHT: A spell of rain over the southern half of the country, mainly dry further north with clearest skies near the north coast. Light variable or northeast winds, breezier along the south coast. A touch of grass frost possible in the north with temperatures near freezing or slightly below. Lows of 4 or 5 degrees in the south.
FRIDAY: A cloudy start with rain lingering for a time in the east. Sunny spells will develop along with showers in a moderate northwesterly airflow. Highest temperatures of 9 to 12 degrees. Friday night will be mainly dry with winds becoming calm. Lowest temperatures of 0 to 4 degrees.
SATURDAY: A dry and bright start but it will turn cloudy with a spell of rain later spreading from the Atlantic. Highest temperatures of 10 to 13 degrees. Moderate southerly winds will later develop.
FURTHER OUTLOOK: Becoming warmer on Sunday with cloudy weather and patchy light rain, along with light or moderate southerly breezes.