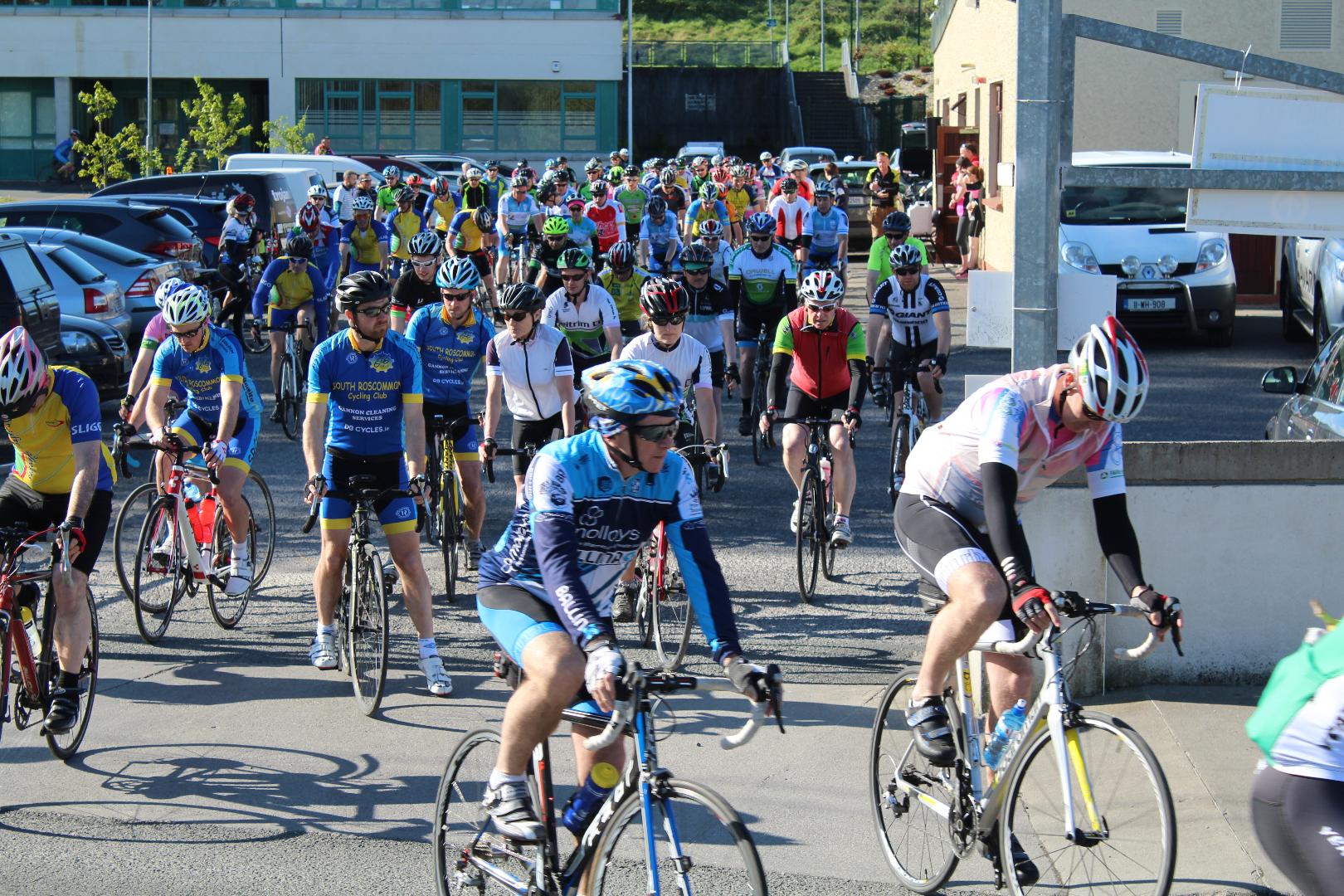 Over 185 cyclists from all over Ireland descended on Boyle on Sunday morning for the 3rd annual Lough Key Classic cycling sportive.
Organised by local cycling club Curlieu Wheelers, the 120k and 60k routes were "challenging and "one of the toughest" according to those who took part.
The event HQ was the Sports Complex where the secure parking, hot showers and food were all complimented on by the competitors.
Club Chairman Eddie Conroy say after the event that he was delighted with the large turnout and thanked all the volunteers who made the day possible including club members and friends who marshalled and assisted with food and preparation before, during and after the Classic.
A full list of thank you's will be published later this week