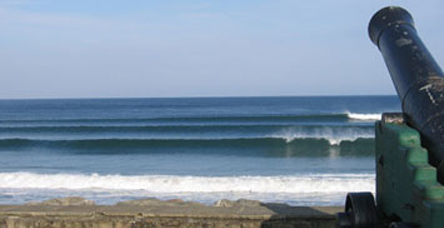 People visiting sea side areas in the North West have been warned to pay attention to local signs and swim only where a life-guard is on duty.
the warning comes following an incident in Strandhill yesterday when a number of children got into difficulty while swimming.
They were unable to make their way to shore due to rip tides and the coastguard had to be called for assistance.
Before the coastguard arrived, local surfers spotted what was happening and came to their rescue and assisted in bringing them back into shore.
One child was airlifted to Sligo Regional Hospital as a precaution.
(pic:perfectsurfing.ie)