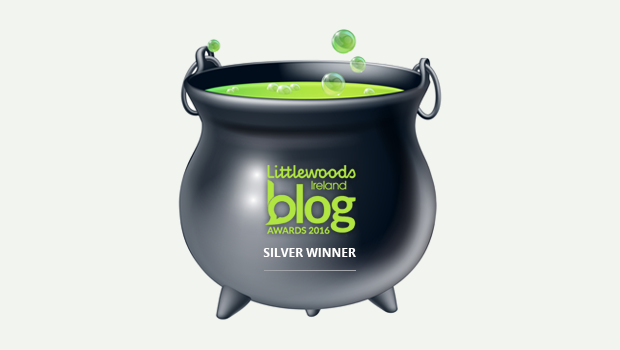 The irresponsible who ignore social distancing
With a grain of hope but an air of realism we await the announcement this weekend as to whither the current Covid-19 restrictions will be eased somewhat. The majority of the population are living by the restrictions which are testing at times, especially for the over 70's and families who cannot meet up. But there are others who are blatantly ignoring both the 2k and social distancing rules. We are all aware, with anger, of the house parties that are taking place every weekend (and midweek) here in Boyle and indeed across Ireland as can be seen on social media. Those organising and attending these parties are being totally irresponsible and make a joke of the law abiding citizens who are socially distancing at this time. Likewise, those who think that just because they are from Boyle, they can head out to Lough Key Forest Park and break the 2k rule need to think again. Whither you are from Boyle, Belfast, Carrick or Cork, if you live 2k from Lough Key Forest Park you cannot go there during the current crisis, either for a drive or a walk. We ALL need to abide by the rules, tough as they are, or we will end up with another number of weeks of lock down or worse still – a major outbreak of Covid-19 in our town of Boyle.
Sligo jobs announcement is good for Boyle
The announcement of 40 jobs for Sligo by global software company HyperCurrent, as featured on this website on Wednesday, is not only good news for Sligo town but also good news for Boyle. With little travel happening at present we can lose sight of the fact that the new section of the N4 between Castlebaldwin and Sligo is still progressing and will open next year bringing Boyle to within 20 minutes easy drive of Sligo town. A 20 minute commute to a job with a company like HyperCurrent is the dream of many who live in Dublin and face a one or two hour commute daily. The Sligo jobs will come on stream over the next three years.
Sharing the 'not open' cycle path
The long awaited cycle path from Lough Key to Boyle, while not fully complete (or officially open), is currently in great use by both walkers and cyclists who are lucky enough to have sections of the infrastructure within their 2K limit. One viewer has been in contact with Boyletoday.com suggesting that cyclists using the path should 'sound their bell' as they approach walkers. The viewer also suggested signs should be erected to this effect.
Before the path is allowed to open, it is understood a small number of signs still need to be put in place so maybe the signs will include the suggestion of bells, but if you have a bell, please sound it as you approach others on the path.
The sharing of the 'cycle' path by walkers and cyclists was always going to be an issue, but the issue is not a new one and is being addressed all over the country – it will just take some common sense and some courtesy by both walkers and cyclists alike.
While on the subject of cycling it is important that those using the path or indeed cycling within their 2K limit, especially at dusk, use high vis clothing and lights if necessary. Evening cycling has gained popularity over the last few weeks with the fine weather but it is vitally important that cyclists doing so are visible to other road users.
ACC 'Isolation Newsletter' is a great read
Well done to all involved in the recently published Abbey Community College newsletter. Cognisant of the times we live in, the 56 page 'April Isolation Newsletter' is published as a flipbook, meaning it has the look and feel of a real page turning publication but in electronic format. In his address in the newsletter, school principal David Harding thanks Ms.Kenny and Ms. Moynihan along with "our talented and amazing students for their brilliant efforts in bring this collection of student work together". It is a great read and you can view it here
Water levels on Boyle River
There was a great response to the two photographs of the water level at Boyle Bridge published on this website last Monday. For the record, the water level at Abbeytown Bridge (where the OPW water sensor is located) is currently .197m. Back in February the level was 1.269 – a drop of over one meter in that time.
A very special sunrise moment
As you are probably aware, the annual Darkness into Light walk scheduled for May 9th has been postponed, but Pieta House still need your help. Instead of the walk, Pieta House, supported by Electric Ireland and 2FM have come up with another idea. On Saturday week you are being asked to join together at sunrise for a very special sunrise moment as one community, in support of those affected by suicide. Hopefully people in Boyle will get behind the initiative and be as generous as other year's in supporting Pieta House. You can find out more here
Quote of the week
"There are now only three days in the week – yesterday, today and tomorrow"
And finally…..!
Due to the current financial situation caused by the corona virus and the general slowdown in the economy, the government has decided to implement a scheme to put workers of 50 years of age and above on early and mandatory retirement, thus creating jobs and reducing unemployment.
This scheme will be known as RAPE – Retire Aged People Early.
Persons selected to be RAPED can apply to the government to be considered for the SHAFT programme – Special Help After Forced Termination.
Those who have been RAPED and SHAFTED will be reviewed under the SCREW arrangements – System Covering Retired-Early Workers.
A person may be RAPED once, SHAFTED twice and SCREWED as many times as the government deems appropriate.
People who have been RAPED could get AIDS – Additional Income for Dependants and Spouse, or they may get HERPES – Half Earnings for Retired Personnel Early Severance.
Obviously, those with AIDS or HERPES will not be SHAFTED or SCREWED any further by the government.
Persons who are not RAPED and are staying on will receive as much SHIT – Special High Intensity Training – as possible.
Should you feel that you are not receiving enough SHIT, please bring this to the attention of your elected representative.