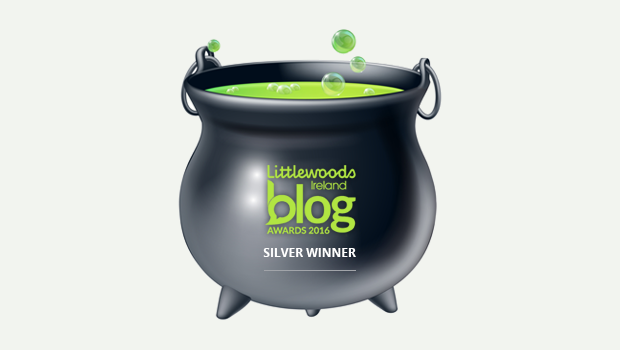 Bank Holiday opening in Boyle
It is hard to believe that we are nearly half way through the year and now in the month of June with yet another bank holiday ahead of us. The good weather of late and the prospect of more to come will hopefully see the visitors flock to Boyle's Lough Key Forest Park and the town over the weekend, but we do need to get a few items in order if we are to keep the tourist happy. One, which we have written about here before, is Sunday opening and on bank holiday weekends – Monday opening. Last May holiday Monday, we were lucky to have two restaurants open for breakfast and lunch – all others remained closed. King House does not open until 11am also which is a bit late in mid season. In addition certain shops need to open from perhaps mid day until 5pm on Sunday's and bank holiday's in the summer months otherwise the tourist will go elsewhere.
Funding a new Defibrillator
Keep an eye out over the next few days for children from Scoil na nAingeal Naofa in Boyle who may visit your home with a sponsorship card with the school stamp on the back. They are selling lines priced at € 2 per line.  All proceeds will go towards the purchase of a defibrillator for the whole community. It will be located on the outside of the school wall on the Carrick Road. All support in funding for this vital life saving equipment would be appreciated.
Welcome for Pleasure Ground lights
There has been favorable comment on the new solar powered lights that the Town Team have installed in the Pleasure Grounds. While they do not throw off much light while in standby mode, once the motion sensor is activated, the lights get really bright and add safety to a previously dark area. Funding was only available this time for 5 lights, but the success of these lights is being monitored by the Council and the funding agencies so hopefully more aid will become available to add further lights to Boyle's own 'Central Park'.
Boyle votes Yes in referendum
Figures would suggest that the turnout in Boyle for last week's referendum was somewhere between 62% and 65%. Figures also show that there was a resounding yes vote in the four polling centres in the Convent School where 2750 were registered to vote. How you voted is your own private business and one that should be respected whither you marked Yes or No on the voting paper. While comments by the Bishop of Elphin and others in the aftermath of the referendum are concerning, it does not give anyone the right to slander the Bishops good name on social media as happened locally here in Boyle during the week (not Boyletoday.com). Certain administrators of Facebook pages, whither personal or business, should remember that libel and slander laws apply to social media.
Public disorder is alien to Boyle
Yesterday morning's lead story here on Boyletoday.com referred to a public order disturbance that took place last Saturday night in Boyle. The incident had been the subject of local comment all week. It is understood an altercation spilled over onto the street and disrupted traffic for a time. It followed a family celebration in a local premises among a number of people who are not from Boyle. When Boyle Gardai were called to the scene they felt concerned for their safety such was the hostile environment they encountered, and called for back up. It is believed this was the same situation a Garda representative raised at the Garda Representative Association's annual conference in Wexford during the week. The member spoke of having to travel 52 kilometers to assist colleagues "under siege in a local hostilery last Saturday night". The Garda raised the issue to highlight the lack of resources currently in rural areas like Boyle. This blog understands four local Gardai attended the scene. This would have been adequate but for the tense situation the members found themselves in. This sort of public disorder is alien to Boyle and is not something that should be allowed take hold.
Well done to Frankie
Congratulations to Boyle man DJ Frankie Beats (Frankie Shanley) whose  Breaking Music show has won at the Mixcloud Radio Awards 2018 for "Best Radio Show in the World" (Pop Category). Not only was Frankie selected by the judges for the award of Best in the World but also the Listeners voted for him for Listener's Choice also. This year the competition was open to ALL radio stations and not just ones uploaded to Mixcloud. Frankie currently presents the afternoon show on KISSFM Portugal 
Monday
 –
Friday
12pm-4pm.
And Finally….!
A 77-year-old man is having a drink in a bar. Suddenly a gorgeous girl enters and sits down a few seats away. The girl is so attractive that he just can't take his eyes off her. After a short while, the girl notices him staring, and approaches him.
Before the man has time to apologize, the girl looks him deep in the eyes and says to him in a sultry tone: "I'll do anything you'd like. Anything you can imagine in your wildest dreams, it doesn't matter how extreme or unusual it is, I'm game. I want €100, and there's another condition".
Completely stunned by the sudden turn of events, the man asks her what her condition is "You have to tell me what you want me to do in just three words.
The man takes a moment to consider the offer from the beautiful woman. He whips out his wallet and puts €100 dollars in her hand —He then looks her square in the eyes, and says slowly and clearly: "Paint my house."