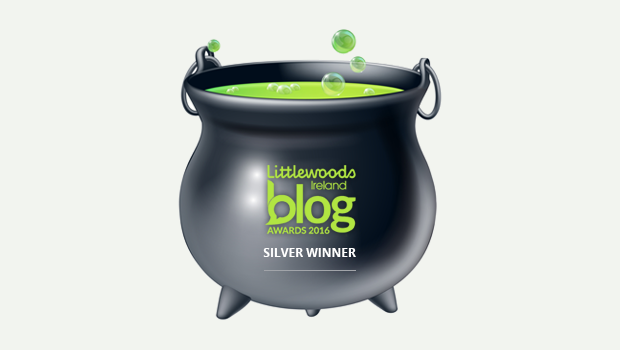 Need to upgrade the Wooden Bridge area
The dramatic rescue of two people from a car that entered the water at the Wooden Bridge on Monday last just goes to show how urgently safety work needs to be undertaken in this area. There is need for a barrier to reduce access to the water just past the bridge where the incident occured. This is an area used by many for fishing and launching boats during the summer months, including many children. In fact that whole area at the Wooden Bridge is crying out for a facelift. The car park is full of potholes and the wooden jetty is sealed off now such is it's rotting condition. The Wooden Bridge was once a hive of activity as it was here boats moored up prior to the building of the Marina. It was also where many young people first tried their hand at fishing. Visitors had their holiday chalets on the road into town and the remnants of some are still to be seen. With a bit of planning and funding this area of Boyle could in fact be turned into a beautiful marina for the berthing and storing of boats, hosting water sports activities and having a nautical themed restaurant, shop etc.
Primary Care Centre officially opens on Monday
The Boyle Primary Care Centre will be officially opened this Monday by Minister Simon Harris. While the building is impressive in size and stature, not many know what the inside looks like. When the last 'official opening' took place, this website along with other media, were told on the day by a HSE staff member to delete any internal photographs that were taken and not to publish same. Unlike other websites, Boyletoday.com obliged even though the reason for the order was never explained to us. To ensure all is in order to take photographs this time, Boyletoday.com has put in a query to the HSE asking can internal photographs be taken this time. We still await a reply.
Drumanilra in expansion mode
Progressive Boyle business couple Liam and Justina Gavin, who are behind the successful Drumanilra Farm Kitchen, are on the expansion trail and have lodged a planning application for a farm shop, kitchen and cafe in Carrick on Shannon. The application is for a change of use of a retail unit at Shannonside Retail Park from bulk goods retail to convenience retail farm shop and kitchen and ancillary cafe.
Time to breed new life into 'Casey's Alley'
One of the most recent clubs to be formed in Boyle, and one that is gaining in popularity every summer, is Boyle Camogie Club. The club run underage programs at under 10 and under 8 level and have plans to move to under 12 for the 2019 season. While they hold most of their training and games in the Abbey Park, the club are now looking for a safe space for the girls to practice their skills, in a group or on their own. As the club have no ball wall they are looking for alternatives. A suggestion has been made that the old handball alley on St. Patrick Street may be an option. The old alley or 'Casey's Alley' as it was previously known is an alley steeped in history. It was here local lads like Paddy Perry, Tom and Seamie Gaughran, Jim Clarke, Edwin Dooley, Paddy Kennedy and Paddy Reid among others got a love of the game. Paddy Perry won many All Ireland's – indeed he won eight consecutive single softball titles from 1930 – 1937. Paddy Reid won Connacht and All Ireland titles. Tom Gaughran partnered Paddy Perry to an All Ireland Junior title in 1929 while Seamie won the minor doubles and in 1942 along with Paddy Kennedy won the All Ireland Junior title – all from a small alley in Boyle. Handball was such a popular sport in the town at the time that it would take a long list to name here all those associated with the game.
There are many in Boyle who probably never knew that there was a handball alley on St. Patrick Street. It is overgrown now but crying out for restoration. Hopefully the progressive camogie club will be the ones to breed life back into one of Boyle's most historic sporting venues.
Restaurant opening hours
The lack of opening of restaurants in Boyle on Monday evenings earlier in the tourist season has been commented on previously in this blog. In June, when there were plenty of tourists in the area, the majority of restaurants in Boyle only seemed to open Wednesday or Thursday to Sunday. On Monday and Tuesday, choices were very limited. Many tourist have taken to Trip Advisor to make their feelings known which is not good for business or the town Some comments were as follws: "Like a number of other premises serving food and highly rated on Tripadvisor it was closed??What's the story in Boyle. Most holidaymakers do activities during the day and eat at evening/night". Another read " We called in here around 8.00 pm after trying a number of other of other places in Boyle which were all closed. We were starving after a day on the Shannon and the only other place open were takeaways". Boyle has some lovely family friendly restaurants serving brilliant food but for 2019, they need to be open at least 7 days per week from June – mid September or at least have a rota in place between the restaurants so there are a number open every night.
Work commences on Shambles Entrance Enhancement
It is good to see upgrade works having commenced on the entrance to the Shambles area at Boyle bridge. While the work may inconvenience businesses in the area for a short period of time, the end result should make the area a lot more visually attractive. It is understood the "public realm enhancement" of the square will include granite paving, seating, bike racks and shrubbery. In addition, the problem of flooding from the Boyle river in this area will be addressed. The often criticised water feature, which has fallen into disrepair of late will be removed and relocated elsewhere in the town.
And finally……
A man moves into a nudist colony.
He receives a letter from his grandmother asking him to send her a current photo of himself in his new location.
Too embarrassed to let her know that he lives in a nudist colony, he cuts a photo in half but accidentally sends the bottom half of the photo.
He's really worried when he realizes that he sent the wrong half, but then remembers how bad his grandmother's eyesight is, and hopes she won't notice.
A few weeks later he receives a letter from his grandmother.
It says, "Thank you for the picture. Change your hair style ……….it makes your nose look too short."
Love Grandma