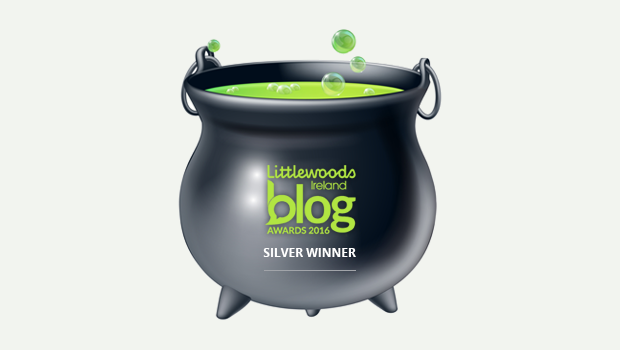 Job Opportunities at Centre Parcs
It was interesting to hear during the week that only 60 jobs out of over 1000 have been filled in the Centre Parcs development that plans to open this year in Ballymahon, Co. Longford. It is known that a number of people from Boyle are currently employed in the construction of the massive €230m holiday centre and one wonders if there are more from town and area who could fill the remaining open positions. Representatives from the company say the main recruitment drive will take place over the next three months. You can view the positions that need to be filled here
RTE radio in Boyle Today
Boyle will feature this evening on RTE Radio One's Drivetime programme. A reporter from the show will visit the town later this morning to interview members of Boyle Town Team on the Boyle 2040 plan and find out how the town is fighting back with exciting plans for the future. A number of town residents and local people will also be interviewed for the segment. The Boyle interview concludes a series by reporter John Cooke on how certain regional towns throughout the country are rejuvenating themselves. Drivetime goes to air on RTE Radio 1 Monday to Friday from 4.30pm – 7pm.
A progressive and busy local club
One of Boyle's busiest clubs has to be Boyle Celtic soccer club. The club's home ground – Celtic Park on the Sligo Road – is a hive of activity most winter evenings and over the weekend. Take for example this weekend. A glance at the Soccer section on this website will show you that there are five underage teams in action this Saturday alone. Some are playing in Boyle, others in various parts of County Sligo or Leitrim where the underage teams participate in the League. And to organise these teams is no mean feat. Boyle Celtic cater for over 600 children and have 12 youth teams participating from Under 11's to Under 18's both boys and girls. (Under 6, 8 and 10's are non league). Add to this the large number of coaches and mentors and you will see what a vital part of the local sporting scene this club has become. The club's 50/50 draw has proven a great success and is fast becoming a solid way of funding what is a busy and demanding local organisation. Tonight's 50/50 draw is in The Stairs and your support of the draw is most welcome.
Restaurant Awards
In recent times the number of restaurants and establishments serving food in Boyle has increased greatly. We now have upwards of eight "sit down" restaurants, bars serving lunches, cafes, take aways and deli's all delivering top class food and drink. This week the Irish Times are asking people to nominate their favourite restaurant for an award and with your help, a Boyle venue could be among the list. Closing date for the receipt of nominations is Wednesday January 23rd. To make your nomination please click here and choose a category. It would be great to see a number of Boyle businesses make it to the awards.
Time to plan your St. Patrick's Day Float
With the decorations now firmly packed away and the Christmas Tree in the recycling depot (or the bottom of the garden!), thoughts move to St Patrick's Day and our annual parade. This year St. Patrick's Day falls on a Sunday with Monday being the bank holiday. This will make for a long weekend for many. Now is the time to start planning your St. Patrick's Day float. Our parade is only as good as the floats that participate and if it is to build on the success of other years, then total community involvement is required. More details of the parade will be available shortly.
And finally….!
Bob and Jim are waiting in line at the pearly gates and Bob asks Jim "How did you end up here?"
"I accidentally locked myself in a fridge and froze to death." said Jim. "And you?"
"Well," said Bob, "I heard my wife was cheating on me so I quickly rushed home and found her all alone in bed. I looked in the closet, under the bed, out the balcony but didn't find anyone. Then I felt huge remorse for mistrusting my dear wife and had a huge coronary".
Jim then replied, "Well if you looked in the fridge we'd both still be alive".