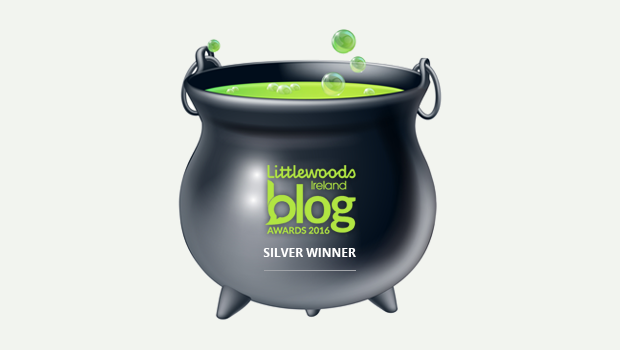 Boyle's caring community to the fore once again
Well done to Boyle resident Barbara Rodak and her friends who very quickly, and with little fuss, organized the collection, sorting and delivery of a truck load of supplies from Boyle to assist those from the Ukraine who have made their way to Jaroslaw – a small Polish Town, 30kms from the Medyka border. Through social media and Boyletoday.com website, Barbara put out the request for donations and within the space of one week, a rigid truck departed the Abbey Park in Boyle packed full of goods for the displaced Ukrainians. Barbara is well known as one of the smiling faces that greets you in Smith, Kelly, Scott Estate Agents on the Crescent, while her friend Kamila Janik-Sikora runs the successful Kamila's Catering, supplying personalized cakes and confectionary to many locations including Lovage at the Gate Lodge in Boyle. Well done to Barbara, Kamila and their friends, including the many local helpers and in particular, the members of the public around town who donated items for such a worthy cause – anther example of the caring community of Boyle swinging into action at an hour of need.
More good news for Boyle
There was more good news for Boyle on Tuesday last when we published details here on Boyletoday.com of a funding announcement for Abbey Community College, that will see up to 15 new classrooms being built at the educational facility. Work will soon commence on planning and the drawing up of tender documents for the project, with commencement anticipated within the next 18 months. Back in June 2020 Ministerial approval was granted for the construction of a new two classroom ASD Unit at the school along with the conversion of an old school classroom into a new home economics room. Funding for that project had been approved under the Additional Accommodation Scheme administered by the Department of Education and Skills. The classrooms were constructed to high acclaim by well known Boyle firm Future View Developments led by Colin and Sean Flanagan.
Even the cost of going down is going up
Just when we had weathered the Covid economic storm, along comes the war in Ukraine and prices for everything seem to have gone out of control. Fuel prices in particular are a major concern, giving rise to the comment: "In March 2021 you were not allowed travel more than 5k. In March 2022 you can't afford to travel more than 5k". But even considering the fuel crisis, one has to wonder how the cost of fuel can vary by up to 14c between the service stations in Boyle, as was the case one day this week. Conscious of how fuel is traded on the futures market, it also seem strange that petrol and diesel jumped in some stations by over 20c in the hours before excise duty was reduced.
It is also being reported this week that some home heating oil distributors have put a minimum delivery limit on consumers before they will dispatch a truck with home heating oil, which will really affect home owners who rely on kerosene as their only heat source.
But despite all the hostilities in Ukraine, some prices were on the increase long before war broke out. The cost of the weekly local newspaper had jumped by 20c – the same as a pint in many pubs here in Boyle. (It is reported that the price of a pint of Guinness in a pub on the outskirts of Boyle jumped to €5 a number of weeks ago!) In a local supermarket, two small pieces of confectionary in a pack, sold at the start of January for €2 – they shot up to €2.50 mid January – and you can't blame the fuel crisis for that!
And the price of going down is also going up. A viewer told us recently of their shock at the cost of a funeral (not in Boyle). The close on €5000 bill included €500 for rent of the hearse, €2000 for a coffin, €300 for internet, radio and newspaper notices and €470 church and music fees! It's hard to blame Covid or the Ukraine crisis for those rising costs…..
Boyle's long tradition in Community Games
Boyle has had a long tradition in Community Games. The town's involvement in the competition goes back to 1973 when a committee was set up with Barry Feely as Chairman, Mary Travers as Secretary and Marie Burke as Treasurer. Other committee members at the time included Sister Rita, Frank Geelan, Padraig Callaghan and Declan Lynagh. Locals who won national titles in Community Games over the years included Michael Cox, David, Raymond and Brendan McLoughlin, Michael Finn, Catherine and Aisling Dolan, Mark Grimes and Ruth Cox along with a number of local teams who won various relay events.
Now, Boyle Community Games is at a crossroads. The current committee, who have been in place over seven years are stepping down and new members are urgently needed. If you would like to help our youth excel on the sporting front, please consider becoming a committee member or volunteer. You can contact Blaithin Cregg on (087) 683 4749 or Cathal Gaffney on (086) 858 1870 if interested in helping to continue our great tradition in Community Games here in Boyle.
Showing solidarity with Ukraine
A viewer has suggested that it would be a nice gesture of solidarity with the people of Ukraine, if as many businesses and homes as possible in Boyle displayed yellow and blue flags outside their premises. This could be easily achieved considering the Roscommon and Ukrainian flags are the same colour. With St. Patrick's Day approaching and the town currently decked out wonderfully in green, white and gold bunting, the addition of the primrose and blue flag would add further colour, while also acting as a nice gesture for those so badly affected in the current crisis.
And Finally….!
Two elderly couples met up in the park.
The husbands got into a huddle.
One said, "June and I went out to a new restaurant last night and it was really great. I would highly recommend it to you and your wife".
The other elderly man asked "What was the name of the place?"
The first man pondered for a bit and eventually said, "What is the name of that flower you give to someone you love? You know, the one that's red and has thorns?"
The second elderly man replied, "Er, do you mean a rose?"
"Yes, that's the one."
He then turned to his wife and asked, "Rose, what was the name of that restaurant last night"?