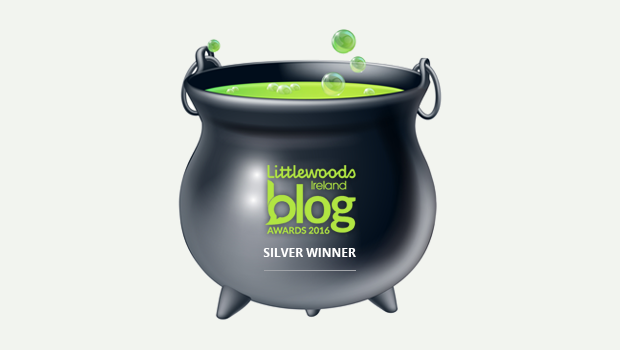 Reducing Boyle's carbon footprint
As COP26 comes to an end this evening, the worlds attention has been focused on the devastating effects of climate change and the urgent need for everyone to 'do their bit' to avert a climate crisis. While discussions in Glasgow were on a global scale, here in Boyle we could, and should, be making plans to reduce our carbon footprint. As a community, perhaps we could look at a District Heating System for the town centre, while maximizing solar power for public lighting. We could also make more use of an increased frequency TII Local Link bus for journeys around town and encourage cycle use in the town through more cycle lanes and cycle friendly roadways thus reducing our car journeys.
We were selected as Ireland's first Enterprising Town back in 2016. There is no reason why, with a bit of effort and thought, that we can not be one of Ireland's foremost energy efficient towns in the years ahead.
Footpath parking is causing obstruction
A situation was observed on Sunday last on the Abbeytown, Maple Drive, Carrick Road walking circuit whereby a wheelchair user was unable to get to their destination due to cars parked on a footpath. When the person turned back to go out on to the carriageway to pass the cars, they then found there was no way for their wheelchair to get down from the footpath and had to back track to where there was an exit, further down the road. Thankfully a walker noticed this and wearing a high vis jacket, walked in front of the wheelchair user as the person went out on the carriageway to pass the cars parked on the footpath.
When you are parking your car, please park it with consideration for other road and footpath users, which includes those in wheelchairs and people pushing buggies.
Staff shortage is not the only problem
Boyle is not immune from a problem that is facing employers the length an breath of rural Ireland. New businesses will tell of the heartache they face in locating suitably qualified staff and when they are located, they cannot find anywhere for them to live when they do relocate. Here in Boyle, there is a shortage of housing for people moving to the town to work or set up home, yet we have a situation where there are empty houses all over the town centre with no one living in them. Housing is now one of Boyle's biggest problems and if the businesses who are presently in town, and those who are planning to come to town, had more housing available to them, then it may be easier to attract talent to their operation.
Casual trading laws in Boyle up for review
A review of the casual trading by laws for the county, including Boyle, is underway with submissions being accepted up to January 13th 2022. With nine designated trading bays currently in operation on the Crescent in Boyle, the review will be limited to a review of the location of existing casual trading bays and other administrative corrections/clarifications deemed necessary by Roscommon County Council. Submissions in relation to this review of the location of existing casual trading bays may be made in writing to: Casual Trading Officer, Environment & Climate Unit, Roscommon County Council, Áras an Chontae, Roscommon Town F42 VR98 or by email to [email protected]
Will we see more restrictions after Christmas?
Covid-19 figures are sky rocking all over the country, including Boyle. There are daily reports of clusters in workplaces and households in the town while nearby County Leitrim had the highest 7 day incidence rate in the country earlier this week. People are understandably nervous and with Christmas approaching, many fear the anticipated increase in socializing will result in some form of restrictions being imposed after Christmas. We are told checking of bars and restaurants for compliance with the rules will increase in the run up to Christmas, which will not be good news to the anti vaccers in Boyle and elsewhere, some who think they are above the law when it comes to visiting hospitality settings while not having Covid certs. Authorities say any restaurant or bar not checking for Covid certs will most likely be visited, with a clamp down planned on these establishments and some facing closure if found to be non compliant.
* Last night's Covid data shows 164 cases recorded in the Boyle LEA for the period 26th October to 8th November. This compares to 89 cases in the same LEA for the period October 19th to November 1st.
The high cost of rail travel
The frequent rail service that runs through our town is a great benefit to all from the area but if Government are serious about getting people to leave their cars behind and use public transport, then the cost of rail travel is something that needs to be addressed. If, for example, a family of two adults and two children decided to get the train from Boyle to Dublin today Friday 12th, it would cost them €107.96 return or if there were two adults travelling, it would cost €71.96 (not to mention your car park charge and a taxi or bus in Dublin). Even with the high cost of petrol and diesel and taking into account vehicle depreciation, it is a lot cheaper to travel to Dublin by car which should not be the case.
And finally….!
Two Irish nuns have just arrived in USA by boat, and one says to the other,
"I hear that the people in this country actually eat dogs."
"Odd," her companion replies, "but if we shall live in America , we might as well do as the Americans do."
As they sit, they hear a push cart vendor yelling, "Hot Dogs, get your dogs here," and they both walk towards the hot dog cart.
"Two dogs, please!," says one. The vendor is very pleased to oblige, wraps both hot dogs in foil and hands them over.
Excited, the nuns hurry to a bench and begin to unwrap their 'dogs.'
The mother superior is first to open hers.
She begins to blush, and then, after staring at it for a moment, leans to the other nun and in a soft brogue and whispers:
"What part did you get?".