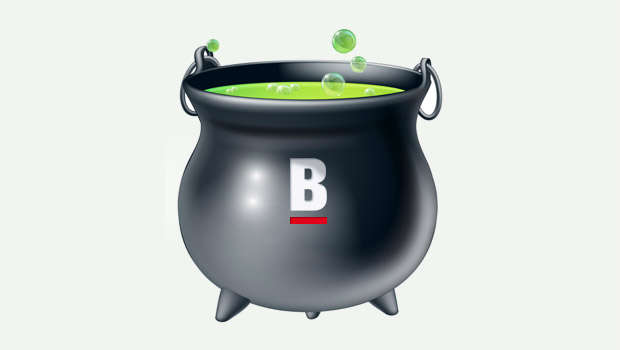 Regional Plan no benefit to Boyle
The Governments much hipped Regional Action Plan that launched on Wednesday last was a bit of a let down. Certainly Boyle and similar size towns will not benefit from the iniative. The plan split the country into eight areas with Roscommon, Galway and Mayo lumped in the "West" area. The capital investment under the plan will see an "advance manufacturing and office facility" being built in Galway "for the West". What benefit will this be to Boyle? Galway is not on our radar. We are closer to Sligo than Galway. Sligo it seems is also getting  a similar capital project but again to no benefit for Boyle. What this country needs is the regeneration of small towns, not making large towns larger. And to show how out of touch this Action Plan is, the powers that be decided to launch it not in rural Ireland but in the biggest city in the country….Dublin! Enough said.
Our committees need your input
One thing we have a plenty in Boyle is committees. And that's a good thing. But unfortunately it seems to be the same people who serve on the same committees year in year out. Without many of these "hardy annuals" not a lot would happen in the town. But these same people can not be at every meeting and get together. Of great benefit would be an injection of new blood into organisations that would bring with them new ideas. No doubt the over worked regulars would welcome the additional help. Therefore, it is vitally important for the future of our town that more people get involved in the many groups that organise the various events throughout the year in Boyle. As the old saying goes "many hands make light work". Unfortunately of late, it is reported that personality clashes have stopped people becoming involved in certain committees which is not helping further the town as this can lead to "doers" sitting on the fence while certain"talkers" glare in the limelight. In this instance Boyle is the big looser.
Structures at Risk Fund now available
Roscommon County Council have sought applications under the "Structures at Risk Fund 2015". The purpose of the Structures at Risk Fund is to assist with works to safeguard structures protected under the Planning and Development Act 2000 including works to proposed protected structures, and in certain cases, works to safeguard structures within Architectural Conservation Areas, where, in the opinion of the Department, an urgent need for works to such structures has arisen and has been demonstrated. One wonders if the Courthouse and the Second Gate of Rockingham could come under this category and be eligible for funding?
Casey's Croans in Croker
The town of Boyle are behind local man David Casey on Saturday as he manages west Roscommon football side St. Croans in their bid for All Ireland Intermediate club glory. David is well know and liked in Boyle and it would be great to see another native son get national acclaim. There are those who see David as a future Roscommon Senior Manger and a victory tomorrow would be a great addition on his blossoming C.V. Safe journey to the many from the town heading to Croke Park and let's hope Casey's Croan's do the business.
The future of Boyle Garda Station
For many months now the Boyle'd Pot has been warning the people of Boyle to remain vigilant for the future of vital service in the town. One service that we have mentioned frequently is our Garda Station. Back in November 2013, at a meeting of the local Joint Policing Committee, Inspector Padraig Jones told the gathering that despite an amalgamation with Castlerea "for administrative purposes", Garda numbers would "remain as before in Boyle". The Inspector also said an announcement on whither 24 hour cover would continue in Boyle would be made in January 2014. No announcement was made and real concerns still exist concerning the opening hours of Boyle Garda Station. Is anyone in Boyle working to ensure we have a station that will remain open 24 hours a day? There is no point in crying when the horse has bolted…..
Free parking and the Main St bottle neck
While other towns bicker over paid parking, Boyle must be one of the few last remaining larger towns that offers free parking. This is something traders should publicise when promoting their business. Just last week a worried visitor to the town stopped a local asking where the parking meters were. The lady had wanderd up and down Main St and could not see a meter! She was pleasantly surprised to find out that parking all over the town is free. While on the subject of parking, the said Main Street is becoming a bottle neck on occasion all because people continue to park on the double yellow lines and in the hatched area on the street. While motorists only leave their car there for a few minutes while popping into a shop, their action is illegal and a danger to other law adiding motorists.
And finally…..!
A blind man and his guide dog enter a bar and find their way to a bar stool.
After ordering a drink, and sitting there for a while, the blind guy yells to the bartender "Hey, you wanna hear a blonde joke?"
The bar immediately becomes absolutely quiet. In a husky, deep voice, the woman next to him says, "Before you tell that joke, you should know something.
The bartender is blonde, the bouncer is blonde and I'm a 6′ tall, 200 lb. blonde with a black belt in karate. What's more, the woman sitting next to me is blonde and she's a weight lifter. The lady to your right is a blonde, and she's a pro wrestler." "Think about it seriously, Mister. You still wanna tell that joke?"
The blind guy says, "Nah, not if I'm gonna have to explain it five times."