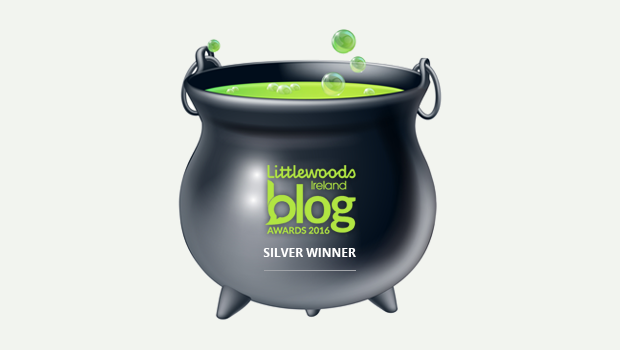 Is Boyle at a crossroads?
In recent times, a number of visitors have posted 'reviews' of Boyle after spending some time in the town. The majority speak highly of all we have to offer and compliment the small town feel and lovely family run businesses that make Boyle so special. But all reviews are not that complimentary and many tell it as they see it without researching the facts. A recent 'review' suggested that Boyle was at a 'crossroads' and could benefit from more investment by Government. In realty, Boyle has never benefitted more from Government investment than in recent times! To date, an unprecedented €6m has come into the town – from the Royal upgrade to the Cycle Way, Destination Towns project (see yesterdays main news story on Boyletoday.com), Main St buildings upgrade, Town Centre Living Pilot Study, Bridge Street/ Shop Street public realm enhancement work (which is due to commence this year), gigabit broadband and free town centre wifi. Perhaps reviewers should check all the facts and familiarize themselves with all that is happening (and is available to view online) before posting their 'reviews' for all to see.
Why do people litter at the bottle banks?
A number of viewers were in touch with this website during the week to highlight the overflowing state of the bottle bank at the rear of St. Joseph's Hall. Whither this was as a result of a delayed collection of the bottles and cans or a belated clean out of post Christmas home drinking is not known! For whatever reason, the fact that some people, who made the responsible effort to decide to recycle their bottles and cans, thought it was ok to leave them on the ground under the bins along with their boxes and bags is unbelievable. If the bottle banks are full, bring you empties home with you and come back later.
Still time to make a submission to the Rail Review
This day week, Friday 21st, is the last day for the public to make submissions on the All Island Strategic Rail Review. The review aims to "comprehensively and objectively examining how rail could deliver benefits across the island of Ireland". The public are being asked for their views and input into the review, and considering that the Dublin -Sligo rail line passes through the town of Boyle, there will hopefully be some constructive comments forthcoming to the review in the next few days from members of the public in this area. There has also been calls for Roscommon, Leitrim, Sligo and Longford County Councils to make a joint submission to the review to have a new daily rail service from Longford to Sligo. If this became a reality, that service would be a great addition to the town, allowing people to work in Sligo and live in Boyle via a short rail commute. Indeed, when this idea was first mooted by Boyle Chamber of Commerce back in the late 1990's, a number of locals were against such a submission, suggesting that a commuter train would bring shoppers out of the town! Hopefully that antiquated and parochial mind set is now long gone and the bigger picture is seen as the best way forward.
Parking tight to the kerb seems to be a problem
While indiscriminate and illegal parking continues to be an ongoing problem in Boyle, especially on Main Street, the way people park – even in designated spaces – has given rise for concern.  Parking a few feet out from the kerb or with the front wheels turned out, has resulted in cars being scraped by vehicles lawfully driving along Main Street and Bridge Street. Main Street in particular, is a tight street and with cars parked illegally on the northern side of the carriageway, any vehicle the parallel parks, but does not do so tight to the kerb, is in danger of being scraped or hit. If you think a space is too tight in which to park, then why not use the free car parks on Green Street or Shop Street and walk to your shop.
Did you witness anything suspicious on the N4?
Boyletoday.com carried a news story last Sunday seeking witnesses to an "aggravated robbery" which occurred on the N4 last Friday between Carrick on Shannon and Boyle in the vicinity of Carrick on Shannon Golf Club and Drumharlow Lake. A number of viewers subsequently contacted us to wonder why we were so vague with details of the robbery. For the record, Boyletoday.com was supplied with the information by An Garda Siochana and we published it verbatim – exactly as we got it. Unfortunately we do not know any more than we were told but if you seen anything suspicious in that area last Friday evening, then please contact Boyle Garda Station on 071 9664620, the Garda Confidential Line on 1800 666 111 or any Garda station.
The grand auld stretch
The few good days during the week certainly showed the stretch in the evening. Wednesday in particular saw brightness up to near 5pm and the birds singing up to 5.30pm. The stretch is now about 26 minutes and by St. Valentines Day, if you are heading out for your early romantic meal at 6pm, you will be doing so in daylight.
And finally….!
Bill is working away from home one winter's morning and the weather's very, very cold outside.
Suddenly he receives a text message from his wife, Jane. The message reads, "Windows frozen; won't open."
Naturally, Bill wants to ensure his wife doesn't experience any major problems whilst he's away, so he sends an immediate response. His message reads, "Carefully pour some warm water over it and then gently tap the edges with a hammer."
Thinking he's done all he needs to do to resolve Jane's problem, Bill gets on with his busy schedule.
However, within minutes, he gets another message from Jane, which reads, "Did that….. but now the computer's really messed up!"