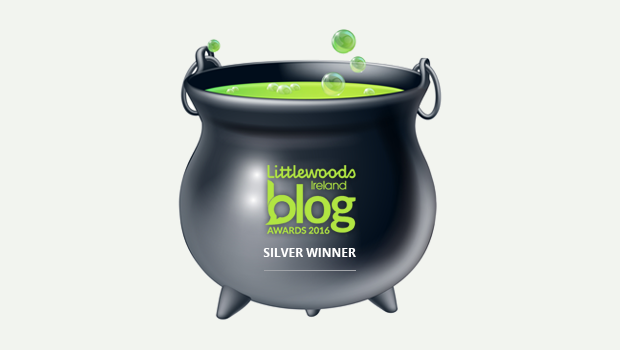 Is there a tunnel from the Abbey to Assylinn?
The discovery of the old well at the rear of Boyle Family Resource Centre is an interesting find and as the story on our website earlier this week suggested, it could be connected to the so called Boyle tunnel(s), but representatives from the Atlantic Technological Institute's Department of Archaeology would suggest otherwise. When they were contacted about the find they said "A lot of the tunnel stories between ringforts or church sites tend to be based on folklore, where it was presumed in the past that souterrains would meet up". But here in Boyle, there has been visual evidence of such a tunnel at the rear of the houses in Abbey Terrace and along by the river near the Tai Chi Court Restaurant. Some have suggested that the well at the Resource Centre and another one in the grounds of Boyle Library Courtyard may be entrances or exits from the tunnel. What we now need is some person with a background in archaeology to take an interest in this project and research the suggestion of a tunnel from the Abbey to Assylinn. Surely with modern technology there has to be a way to check if one exists by some kind of over ground survey?
Coffee Morning on Saturday
Viewers are reminded of a Coffee Morning that will take place tomorrow Saturday 16th in the home of Denis and Liz Flanagan, Killaraght, Boyle (F52 N253) in memory of their late daughter Niamh. The event will raise funds for the North West Hospice and will take place between 10am and 7pm. All support would be appreciated.
No visit to King House or Boyle Abbey by CIE Tours
It is indeed heartening to see that Lough Key Forest Park is included in the CIE Tours brochure for 2023 but one has to wonder why King House and Boyle Abbey were not included. When representatives from Failte Ireland and CIE Tours visited the town on February 1st last, they seem very impressed with all that both locations had to offer and were given a fairly impressive briefing on the town by those who met with them. While it is great to have the tourists in Lough Key Forest Park, it would have been of major benefit to the town if the bus tours stopped off on Military Road and let their passengers wander into the town. Maybe next year…….
Vodafone 'fault' to be rectified in Boyle
A number of viewers contacted us in recent days to outline their concern at the poor quality of coverage on the Vodafone network around the town.  As can be seen from our story on the homepage this morning, Boyletoday.com contacted the company advising of the problems as outlined. We received a reply yesterday (Thursday) from the company advising that a fault had been detected and that their engineers would rectify the problem. One has to wonder why that could not have been done when the customers, who are keeping the company in operation, complained in the first place? It is similar to a problem that arose a few years back with Eir broadband coverage in Boyle. Eir constantly told customers that there was no problem with the broadband coverage but when it was highlighted publicly here on Boyletoday.com, a fault was identified between Boyle and Carrick on Shannon and fixed within days.
Church gate collection in aid of Ukraine this weekend
A church gate collection will take place after all Masses at St. Joseph's Church, Boyle, this coming weekend, 16th/17th July, in aid of Ukraine. A group of volunteers will be travelling to Ukraine in the next number of weeks to deliver essential supplies where they are needed most. Funds are required for transport and fuel costs and your generosity will be much appreciated. Donations of tinned food and hygiene products are also required and these can be delivered to the Palyanytsya shop in Carrick Retail Park (next-door to Synergy Cafe).
Renewing old acquaintances at Boyle Arts Festival opening night
There was a palpable feeing of happiness and joy at last night's opening of Boyle Arts Festival as people came out once again to enjoy a warm summer evening and meet old friends in a social atmosphere. As was the case pre pandemic, many local people who now live away from Boyle have come back home for a holiday to coincide with the Festival and enjoy all that is happening over the next ten days. It was also great to meet the extended Beirne family back in their home town to see their brother Hilary open the Festival. The Beirne family lived where Lough Key House Bed and Breakfast is now located – just before the entrance to Lough Key Forest Park, and were an integral part of Boyle life for many years and are remembered fondly by generations of local people.
There is certainly something for everyone at this year's Festival and with a warm weekend promised, make sure to visit Boyle where you will find plenty to see and do.
Change of Government may not be good for Boyle
Thankfully Sinn Fein's No Confidence motion was defeated in the Dail during the week as the last thing we need now is a general election. While there will always be a cohort who are never happy with whatever Government is in place, the fact remains that because this Government believe in rural regeneration, Boyle town has received unprecedented state assistance and financial aid, with concern that further funding may not be accessible if a new Government came into place. Upwards of €7m in funding has come into Boyle in recent years with some yet to be spent and discussions ongoing for further funding. If there was to be a change in Government, Boyle could easily loose out, so let's continue to build on the great working relationship Boyle currently has with those in power.
And finally…..!
A newlywed couple spend their honeymoon at Niagara Falls.
While his new bride is unpacking in their honeymoon suite, the young groom goes out of the Hotel to find a suitable restaurant for their evening meal.
He finds a place and across the street he sees an unusual shop sign: "Chief Bald Eagle, Memory Man – He Knows Everything".
Intrigued, he pays his dollar, goes in and asks Chief Bald Eagle "Who won the first English FA Cup Final football match?".
The Chief draws thoughtfully on his pipe and says "Wanderers v Royal Engineers, 1872 – Wanderers win one-nil".
Stunned, the groom returns to his new bride and bores her all evening with how amazing this Chief Bald Eagle is.
Twenty-five years later, they go back to celebrate their anniversary and to the groom's astonishment, amid radical changes to the rest of the area, Chief Bald Eagle is still there in the same shop.
He pays his ten dollars, goes in and respectfully greets the old Chief with a raised hand and the word "How".
The old Chief squints at him through a wreath of pipe smoke and says "From a corner".