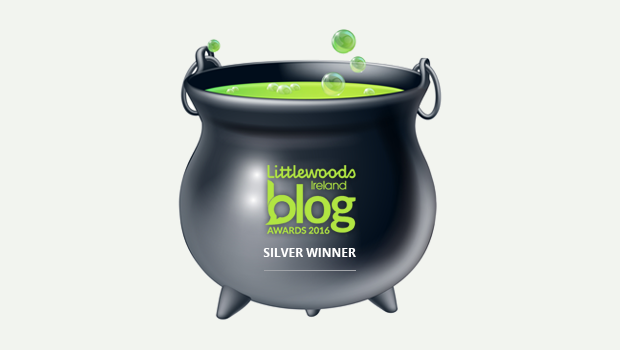 Boyle boy features in Vodafone commercial
Eagle eyed viewers of the most recent Vodafone TV advert would have seen young Boyle man Conor Hamill Junior sitting looking bored as he listens to his 'on screen sister' play the violin! (Watch the commercial here)
The Hamill family are no strangers to the screen with Conor Junior's sister Shona having starred in many TV commercials to date.
Conor Senior is also a busy man having returned recently from the 80th Venice Film Festival where 'In the Lands of Saints and Sinners' premiered. Conor stars in the film along with Liam Neeson, Ciarán Hinds, Kerry Condon and Colm Meaney. (Watch trailer for the film here)
As if they are not busy enough, Conor and his wife also run the hugely popular 'Draoicht' Harry Potter themed house in Boyle, which you can view details of here
Please support Boyle Summer Show
The rescheduled Boyle Summer Show will take place this Sunday in Abbeytown with details on the homepage of Boyletoday.com. There must have been a great sense of disappointment for the hard working committee when they had the cancel the show planned for August, so let's hope the weather plays it's part this Sunday and the sun shines on what promises to be a great family event. Show Day is an old tradition going back many years in Boyle so please come out and show your appreciation for the event.
Cannonball fires in another direction
There was huge disappointment among car enthusiast in Boyle on Wednesday morning when it was announced here on Boyletoday.com that Friday's Stage One of the Cannonball Run would not now pass through Boyle. The organisers made known the 'Final Route' on Tuesday night resulting in the cars now taking a northerly route from Cavan through Co Sligo to Ballina. This website put a query to the organisers to see why the route changed but to date we have not received a reply. One theory being put forward is the the roads are better via the 'final route' but surely the recce team should have seen this in advance, not less than 72 hours before the event. While Boyle did not have anything planned for Friday evening to coincide with the event, other towns on the origional route did and now they have to cancel everything which is most disappointing. (See Friday's detailed route map here)
An after match accident waiting to happen
A popular trend in recent years when underage teams win football matches, is the celebratory convoy through town with children hanging out car windows. Going around 'beeping' as younger footballers referred to it, is part and parcel of a match win, but a stop needs to be put to this act before someone suffers a serious injury. On occasion, cars come down the Crescent, swing around Creighton's Corner at speed with young children sitting on the door frames with their upper body hanging out the window. It is an accident waiting to happen. Parental or guardian common sense should prevail in this situation.
The forgotten man of Boyle history
Tomorrow Saturday 16th September sees the 85th anniversary of the death of an infamous son of Boyle – Jasper Tully. Jasper was born in 1858. His father George had founded the Roscommon Herald newspaper a year earlier in 1859 and his grandfather Charles founded the Roscommon Journal in 1828. On his father, and subsequently his mother's death, Jasper took over the running of the newspaper and his strong nationalist views seen him imprisoned with Parnell in Kilmainham Gaol – the first of many occasions he was incarcerated. Those who remember Jasper recalled that "The Chief" as he was known, was a difficult yet highly influential man. He was elected an MP for Leitrim South in 1892 and became a Whip in the Irish Parliamentary Party. He stood for Roscommon North in 1917 but was not elected.
He was married to a Mary E. Monson who owned the Royal Hotel. Their marriage was neither peaceful or happy and they realistically lived separate lives. One of the many stories that was told of Jasper related to a letter, addressed to Mrs Tully, arriving to the hotel some time after his wife's death. Jasper, it was said, crossed out the address and reposted it with the wording "Not known at this address – try hell"!
Jasper, the forgotten man of Boyle history, died on this day in 1938 and is buried with his family in Assylinn Graveyard, halfway up the hill on the left hand side.
Local break-ins raised at Policing Meeting
Last Monday nights Joint Policing Committee meeting heard a member of the public's concern at the number of break-in's in Boyle of late. One or two of the break-ins are reportedly quite serious in nature and thankfully the Gardai seem to have identified those involved and are hopeful of solving the crimes.
The overriding feeling that came out of Monday night's meeting was the low level of Gardai attached to the county. While we may feel Boyle is the only station with reduced Garda members, those in attendance from Castlerea also reported a similar situation. Gardai management said they are hopeful that Roscommon will get increased numbers of Gardai going forward which is welcomed. They also said they would look at opening Boyle station for additional hours but it is believed that unless more Gardaí are allocated to Boyle, this will not happen. As recently as Tuesday night, the station in Boyle could not open as members were called to an incident and there were not enough Gardai remaining to man the station. This leads to the question 'How many Gardai are now attached to each unit and how many Gardai are on duty in Boyle at any one time – especially at night time'? This situation is serious and as we said before, if Boyle Gardai are in Tarmonbarry and there is a major incident in this area, what will happen then?
News snippets from around Boyle
NowDoc, the out of hours medical serviced used by the people of Boyle has moved from Cortober to the Primary Care Centre in Townspark in Carrick-on-Shannon……….While many business people may only be leasing as opposed to owning their premises in town, should a sense of civic pride not ensure that they at least pull the weeds growing outside their business and not leave it to others?………..A post from neighbouring St. Ronan's GAA and LGFA on social media brought a smile to our faces last week. It read "No U6/8/10 training tonight due to the nice weather – enjoy it at home. No children are to be brought to the bog instead"……..What must be a first for Boyle last week – a woman seen walking up the Crescent last Thursday sheltering from the sun under an umbrella!……….Hats off to local progressive company ProCloud whose new headquarters really brightens up the Crescent now that the construction hoarding has been taken away. As we said before, ProCloud could have gone elsewhere to locate their business but they looked outside the box, bought two derelict town centre properties, gutted them but kept the original façade and now we have a home grown company with exciting plans for the future, located right in our town centre……..Once again this week Boyletoday has had to block a number of fake Facebook accounts, set up to try and cause controversy locally and elicit comment from people concerning various plans and developments around the town. Boyletoday.com and it's associated social media will not be associated in spreading rumour and malicious gossip. We operate and publish fact only.
And finally…..!
The man stormed into the kitchen and announced to his wife:
"From now on you need to know that I am the man of the house and my word is law".
"You will prepare me a gourmet meal every night and when I am done eating my meal you will serve me a scrumptious dessert".
"After dinner you are going to go upstairs and we will do whatever I demand".
"Afterwards you will draw me a bath so I can relax and you will gently wash my body, towel me dry and bring me my robe".
"Then you will massage my feet and hands as I drift off to sleep".
"Then tomorrow guess who's going to dress me and comb my hair"?
The wife replied. "The Undertaker, would be my first guess"