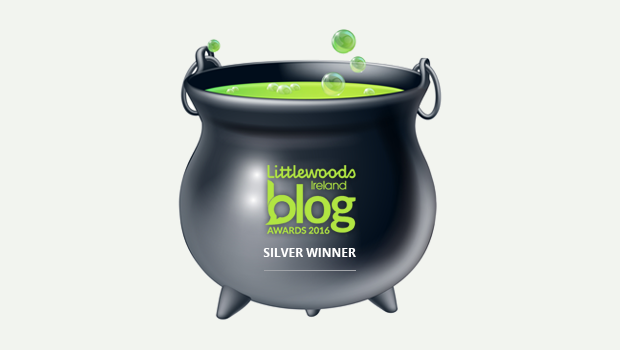 The future of Kingston Hall
Our post on Boyletoday.com last Tuesday morning, making the public aware of the sale of Kingston Hall, garnered a lot of attention from a large number of viewers (including another local website who quickly copied the story for publication after it appeared here!)
Many of those who made contact with Boyletoday.com following publication, asked the same question "Who owns Kingston Hall and how did it end up in private ownership?" Unfortunately, we do not yet have the answers to those questions, but we do agree it would be a shame to see one of the last historic buildings associated with the former Rockingham Estate not end up in state ownership, or worse still- left to decay further.
Some time back, we wrote here in the Boyle'd Pot of the need to have Kingston Hall taken into state ownership and for renovation work to take place to bring the building back to it's former glory. Now is the time for this to happen, and for those in authority to make sure that Kingston Hall becomes part of our local heritage and does not meet with the same fate that Rockingham House did.
The town centre regeneration continues
The regeneration of Boyle town centre continues with the opening soon of 'Studio Eleven Yoga Studio' in the former Xtravision Building on Main Street. It is great to see a town centre dormant building like this, being extensively renovated and brought back to life, in turn attracting footfall into Boyle with associated spin off's for local businesses. On St Patrick Street, work continues on the ground floor office suites in the Spool Factory in a section of that building that also lay dormant for the last 14 years, while other buildings in the town centre are due to be brought back to life in a number of exciting developments that will be announced shortly.
Broad welcome for An Tanaiste's visit to Boyle
Last Friday was a good day for Boyle with the visit to the town of An Tanaiste Leo Varadkar. Mr Varadkar was passing through Boyle from an official engagement in Drumshanbo and on his way to another in Strandhill when he stopped off to visit Feelystone who are celebrating an incredible 241 years in business. The Tanaiste also viewed the Royal Building to see progress on the development that his Government funded. Those who met Mr Varadkar on the day were impressed with his genuine interest and questioning of all he was shown, with promises to come back again to Boyle when regeneration and public realm works are completed.
It was a pity though that some tried (unsuccessfully on this website) to post derogatory and insulting comments towards An Tainaiste and his visit. We deleted those comments, which in fairness were limited to about 6 in total, with most viewers knowing by now that Boyletoday.com will never allow rude language, racist or derogatory comments to be published on our social media platforms or our website comments section.
Carrick's 100 new jobs is also good for Boyle
The news on Monday that VistaMed in Carrick are to create a further 100 jobs on top of the 525 they currently employ, is good news for Boyle. Currently there are a large number from this town working in the facility, with hopes that many more will live in Boyle and take up some of the 100 posts over the next 24 months.  Many years ago, when MBNA initially set up in Carrick, it was of great boost to Boyle from an employment perspective. VistMed's expansion can do likewise, as can any job announcement that is made for neighbouring Sligo, which is a now a short pleasant journey away on the new N4.
King House – one of our top tourist attractions
One of our main tourist attractions, and an attraction that really deserves more national publicity, is King House. Sometimes, Lough Key Forest Park overshadows King House, when in fact they are mutually compatible and can and should be sold to the visitor as a collective package. Many years ago Boyle Town Team came up with the idea of combined ticketing for King House, Forest Park and Boyle Abbey – our three premier tourist attractions. Covid put a halt in progressing this but now may be the time to get the initiative in place for the 2022 season.
For King House to progress further, it is important also that local negative publicity, hearsay and rumour concerning it's future and that of it's various exhibits, is best ignored. To keep a building like this viable, there will be operational changes – aimed at utilizing space and giving a better experience to the visitor, and we have to place our trust in those who oversee the House's operation, in implementing these changes.
Energy and attention should instead be turned to highlighting both locally and nationally the all weather, brilliant attraction that is King House and the benefits it could bring to Boyle, when promoted along with Lough Key Forest Park and Boyle Abbey.
And finally…..!
A woman walks into a fishmongers and says "Can I have a pound of cod please?"
The fishmonger replies "I'm sorry madam, we don't have any"
"But you must" said she "all fishmongers have cod"
"We have run out madam"
"Can you check" she says.
"Let me put it a different way" said the fishmonger "spell plaice without the l?"
"p,a,i,c,e"
"Now haddock, without the h"
"a,d,d,o,c,k"
"And now cod without the f"
"But there isn't any f in cod"
"Precisely madam."