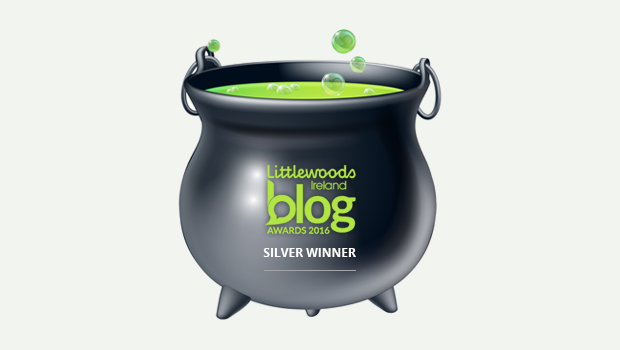 The chance of a Christmas windfall
A smart person could make a lot of money around Boyle this Christmas. Nearly every pub in town is running a Christmas Draw with some offering prizes of over €1000 and one venue offering a trip for two to New York for St. Patrick's Day including flights, five night's accommodation and transfers and the Christmas Lights draw has a prize fund of €1,100. On top of all this you have the weekly Chamber lotto which currently stands at €11,510 and the GAA lotto at €2,400. Tickets are also on sale locally for Ballinameen GAA lotto (€11,000) and St. Michael's GAA lotto (€2,400) among others. But remember, if you're not in you can't win, so now is the time to get your tickets to be in with a chance to win some extra cash for Christmas in these fantastic draws.
Will Boyle get additional Gardai?
Congratulations to new Boyle Garda Paul Rushe who will soon take up a position in Navan following his "passing out" ceremony in Templemore recently. Five of Paul's colleagues will be assigned to the Castlerea district, but it is not know yet if any of those will be stationed in Boyle. A story on Boyletoday.com last Wednesday highlighted to drop in Garda numbers in the Boyle District, from 41 in 2010 to 18 today which is worrying and which may be good enough reason to see a few new recruits come to town.
Changes in An Post in Boyle
Despite the usual round of online scare mongering on Thursday, the facts are that there may be two job losses in An Post's DSU in Forest View as exclusively revealed here on Boyletoday.com. The CWU representative who spoke to this website said that in fact there may not be job losses at all as the option to redeploy or leave the company is available. With 22 people working in the DSU, it is one of the town's main employers but work changes are inevitable as less people now use the postal service. In the area served from Boyle DSU, it is understood there may be two less delivery routes also from January 2018. This will not necessarily result in mail not been delivered, but it will mean those who are doing the deliveries will now have to share the 15 routes as opposed to a previous 17.
Incentivising business into Boyle
It is not only Boyle that is still feeling the pinch from the recession. In neighbouring Sligo, a number of businesses have or are planning to close their doors. The latest to announce their intention is "Tiger" at Quayside Shopping Centre who has citited high rent and rates as the reason for their departure after Christmas. Boyle has also had it's fair share of closures over the year and post Christmas we will no doubt see others pack their bags, while more will open – it's all part and parcel of the commercial life of any town. But one great incentive we have in Boyle, and one that is not marketed enough, is the Rates Incentive Scheme. Initiated by Roscommon Co Co a few years ago, the scheme encourages the use of vacant commercial premises in Boyle by offering a discount on rates for a 5 year period assuming certain criteria is met. And with rents still at a low figures in comparison to other towns, Boyle will hopefully pick up more openings than closures in 2018.
Putting Boyle on the App Map
Elsewhere today on Boyletoday.com you will read a story on a new App that will launch next week telling the story of the town of Boyle. It's a novel new idea led by Sligo man Fergal Nealon, son of the late TD, Minister and Journalist Ted Nealon. Fergal is no stranger to Boyle being a regular participant in the Lough Key Classic cycle sportive every May. Over the last few weeks Fergal's visits to Boyle has enabled him to get up close and personal with the town's people and it has left a positive impression on him. He has been blown away at the resilience of the business people and the way shops have remained open through tough times. He also is amazed at the mix of old and new and the strong sense of community spirit that we have in Boyle. Details of when the App will go live will be available on this website at the end of next week.
And finally….!
Joe was an accomplished golfer, but at 80 years of age he had to face the fact that his playing days were numbered.
The chief problem was his eyesight, and after a particularly frustrating round he told his wife he was quitting.
"Oh, that's a shame, darling," she replied. "Why not take your brother-in-law Ted with you next time. I'm sure he could help."
"No, that wouldn't do any good, he's 90 years old, after all."
"Yes, darling, but his eyesight is perfect."
"Oh, that's true I suppose," Joe replied and resolved to take Ted with him to the golf course the following day.
The next day, Joe watched the ball leap from his club after a healthy swing off the 1st tee, but quickly lost sight of it.
"Did you see where it went?" he asked his brother-in-law.
"Of course I did, I have excellent eyesight" replied Ted.
"Well, where did it go then?"
"I'm not too sure..I can't remember."